When travelers visit Alaska, the amount of opportunity in the entire state is enough to last a lifetime. There are countless hikes, miles and miles of unexplored land and raw nature, and all sorts of wildlife to see. The Last Frontier truly is the last frontier – so much of this state is untouched and waiting to be admired and enjoyed by outdoorsy travelers.
Besides wildlife, this state also has some awesome local, truly Alaskan foods (especially in Anchorage), beautiful views from the small cities, and all kinds of activities for tourists. Denali National Park is perhaps the most famous of all in this region for all of its activities. Not only is this national park one of the largest national parks in the entire US, but it is one of the most beautiful.
Denali National Park on a sunny day in Alaska
Why Is White Water Rafting One Of The Best Things To Do In Denali National Park?
Visiting Denali National Park can be overwhelming – it is impossible to see the entire park because of how vast it truly is. There is a road that takes travelers about twenty miles into the park, but even that is just a fraction of the area. While exploring the park's trails is a popular pastime, many visitors don't know that there are plenty of activities to do in Denali that aren't hiking – and white water rafting is the best one. But why?
The Nenana River runs for about 140 miles through the center of the state. Right through Denali, the Nenana's most scenic spots shine, from deep canyons to stunning sites level with the surrounding grounds. These picturesque spots are scattered with rapids from Class 1 to Class IV, making Denali's rafting scene exciting and not too dangerous.
When visitors go white water rafting in Denali, they can experience Alaska's famous 11 PM sunlight, 32-degree Fahrenheit water, and beautiful 70-degree days from the river, all covering more ground than people can hike. When travelers go white water rafting in Denali, they are guaranteed a unique experience and all sorts of unique views. They may even see a bear fishing for salmon along the river!
Related: 9 Things You'll Learn At The Denali Visitor Center
Bryson Beaver on
Unsplash
"">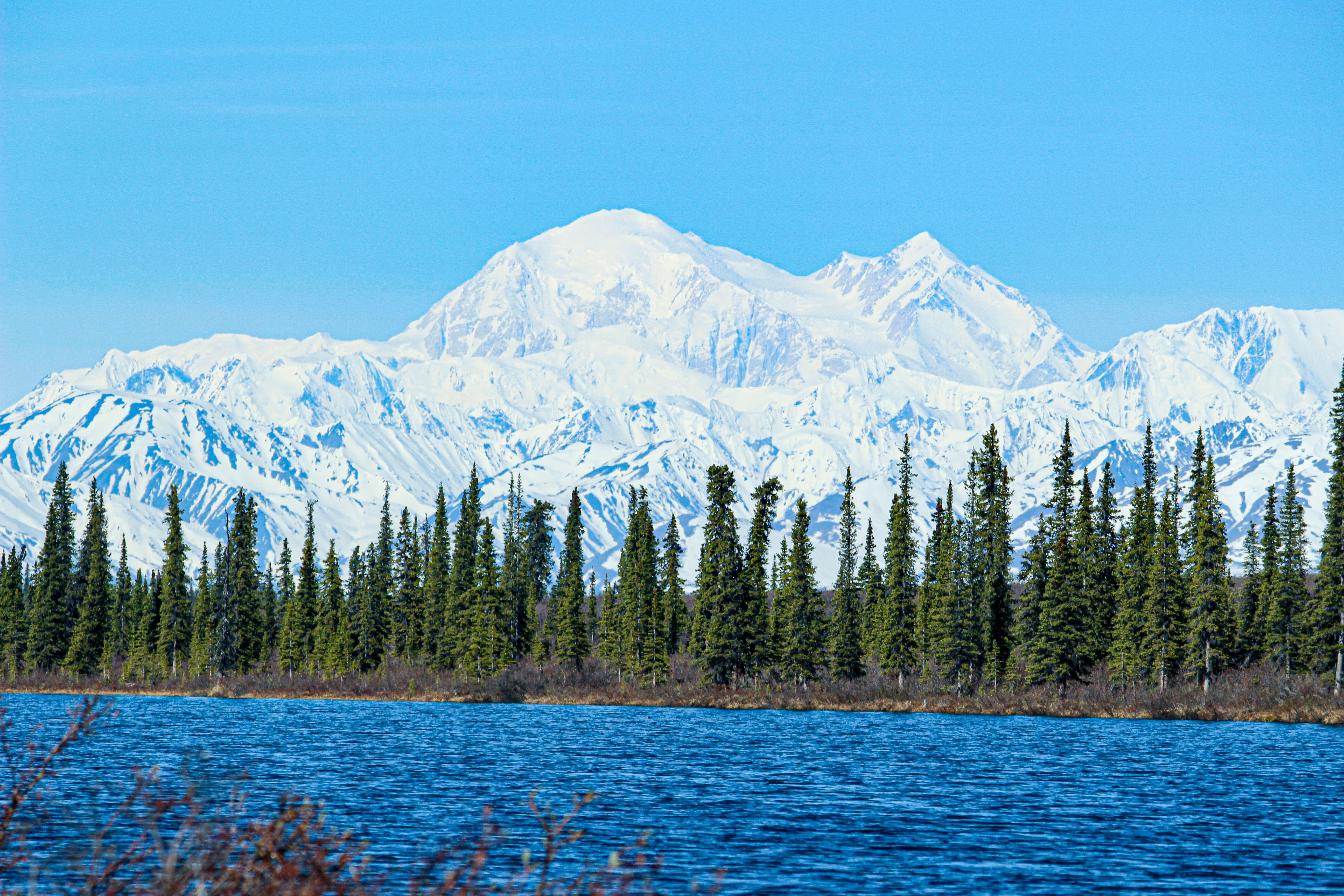 The Nenana River in Denali National Park, Alaska on a sunny day
Denali Raft Adventures: The Best White Water Rafting Experience
As one of the most fun activities in Denali National Park, white water rafting is very popular in Alaska in the summer. Many travelers ask, "where can I raft in Denali?" – and the answer is that there are a few providers and spots. Still, travelers visiting Denali have a guaranteed experience that they'll remember forever when they book through Denali Raft Adventures. This awesome company offers a few different rafting options, which are as follows:
The Wilderness Run
The Wilderness Run is the perfect option for anybody that may not feel one hundred percent comfortable on a raft. This three-hour tour, with two full hours on the river, brings visitors down the Nenana River, which avoids any big rapids. This is the most laid-back option and also the best option for viewing wildlife; rafters on the Wilderness Run should keep their eyes open for moose, bears, and even caribou.
The Canyon Run
The Canyon Run is the most exciting option; this rafting experience brings travelers down the Nenana and through Class IV rapids. Rafters get the choice of whether or not they want to hold an oar and paddle on this run, and on the eleven miles through the canyon, this is a wonderful hands-on experience that showcases why Denali is one of the most beautiful places in Alaska.
Related: U.S. National Parks: 10 Road Trips To Explore The Best Of America's Natural Beauty
Joris Beugels on
Unsplash
"">
A wild caribou in Denali National Park, Alaska
What Is The Best Season For White Water Rafting In Alaska?
Denali National Park is only open for a portion of the year: from May until early September. Summer in Alaska is the time of midnight sun, constant beautiful views, and awesome white water rafting.
If travelers drive through Denali National Park in the offseason, all the buildings, and even the two traffic lights, are all boarded up!
As one of the most underrated US national parks, Denali has some of the most beautiful and, indeed, the best white water rafting in the world in the summer. Denali Raft Adventures offers multiple different time slots a day, and they are only offered for a few months out of the year.
The Wilderness Run is offered at:
7:30am (May 20th to September 13th)
12:30pm (May 20th to September 13th)
6:30pm (May 20th to August 23rd)
The Canyon Run is offered at:
10:00am (June 5th to September 3rd)
3:00pm (May 20th to September 13th)
5:30pm (August 24th to September 3rd)
6:30pm (May 20th to August 23rd)
Prices for both the Wilderness Run and the Canyon Run:
Adults (12 and over): $125 per person
Children (5-11): $90 per person
Related: 10 Must-Visit Places You Need To See In Alaska
In the summer, Alaska is in full bloom. The sun is shining, the entire state is blossoming, and the air is cleaner and fresher than any other air in the United States. White water rafting in the Last Frontier gives travelers a unique and unforgettable way to experience this beautiful season.