As the weather begins to warm up and flowers bloom, wine enthusiasts worldwide are drawn to California's Wine Country to experience the ultimate wine-tasting getaway. Spring is the perfect time to explore the lush vineyards and charming towns of Napa Valley, Sonoma Valley, and Los Carneros. These top destinations are known for their exceptional wine-tasting opportunities, breathtaking scenery, and welcoming hospitality.
Napa Valley is a wine lover's paradise with over 400 wineries. Visitors can tour world-renowned vineyards, sample award-winning wines, and indulge in gourmet cuisine. Sonoma Valley is equally captivating, offering scenic drives through the picturesque countryside and a diverse range of wineries.
Meanwhile, Los Carneros, located on the southern end of Sonoma and Napa counties, offers a more laid-back atmosphere, perfect for those looking for a more relaxed wine-tasting experience. With endless opportunities for adventure and relaxation (and some delicious vino tipples along the way), a trip to Napa Valley, Sonoma Valley, or Los Carneros will surely be an unforgettable experience for the eyes and tongue.
What Is The Best Wine Region In California?
People enjoying wine at an outdoor dinner in Napa Valley, California
Napa Valley, Sonoma Valley, and Los Carneros are the best wine regions in California.
Los Carneros includes parts of both Sonoma and Napa counties.
Although California features many wine regions, the top three are Napa Valley, Sonoma Valley, and Los Carneros. Since these are all located in northern California, travelers can get to them all during a vacation through wine country. Especially in the springtime, guests can experience wine tours and dining and learn the Californian wineries' processes behind creating their favorite wines.
Notably, Sonoma Valley is responsible for producing some of the state's finest Chardonnay and Pinot Noir wines. If someone wants to go here, Sonoma's best wineries should be on the itinerary. On the other hand, Napa Valley features 400+ wineries, often described as California's very own Tuscan retreat. One notable winery in the area with a Tuscan design is California's Castello Di Amorosa. Napa is also the most densely concentrated winery region in the world, making it a must-see for wine enthusiasts. If a person wants to get the most out of their trip, Napa is the best choice.
Related: 18 Ultimate Spring Destinations For Travelers In 2023
Furthermore, Los Carneros spans Napa and Sonoma counties, making it the perfect mix of both worlds. Many travelers describe Los Carneros as "one of the coolest spots around" because it is close to San Pablo Bay. Therefore, if someone wants to escape the heat and venture into the more rural Los Carneros region, that could be the perfect weekend getaway. Regardless of where someone goes throughout northern California, they will likely encounter an unforgettable vineyard. It's also a popular question of whether Napa or Sonoma is better for wine tasting, so that could inspire a trip in itself.
What Are California Wineries Like In The Spring?
Vineyard rows at a winery in Sonoma County, California
California's wineries are typically quieter in the spring.
The weather is its nicest in the springtime in California.
One of the main benefits of traveling to a California winery in the springtime is that it will be less crowded. Whether someone goes to Napa, Sonoma, or Los Carneros, spring is a crucial time for laying the foundation for the year's harvest.
According to wine pros, the spring is when transitions occur, from de-acclimation bud break and flowering at California wineries. On top of that, vineyards will replant any vines that didn't make it through winter and prepare the grounds for a productive summer/fall. Therefore, it is interesting to go and see these things happen during a spring California wine trip.
The weather is another draw for people visiting a winery in the spring across California. Because of the mild temperatures, there won't be time constraints on walking through vineyards and enjoying the natural scenery. It's also the beginning of picnic season in Northern California, so that could be a romantic idea for couples. Napa and Sonoma Valley are also known for their restaurants, so while someone is exploring the various wineries, they can also enjoy a five-star meal.
What Are Some Popular Wineries In California? How Much Do They Cost?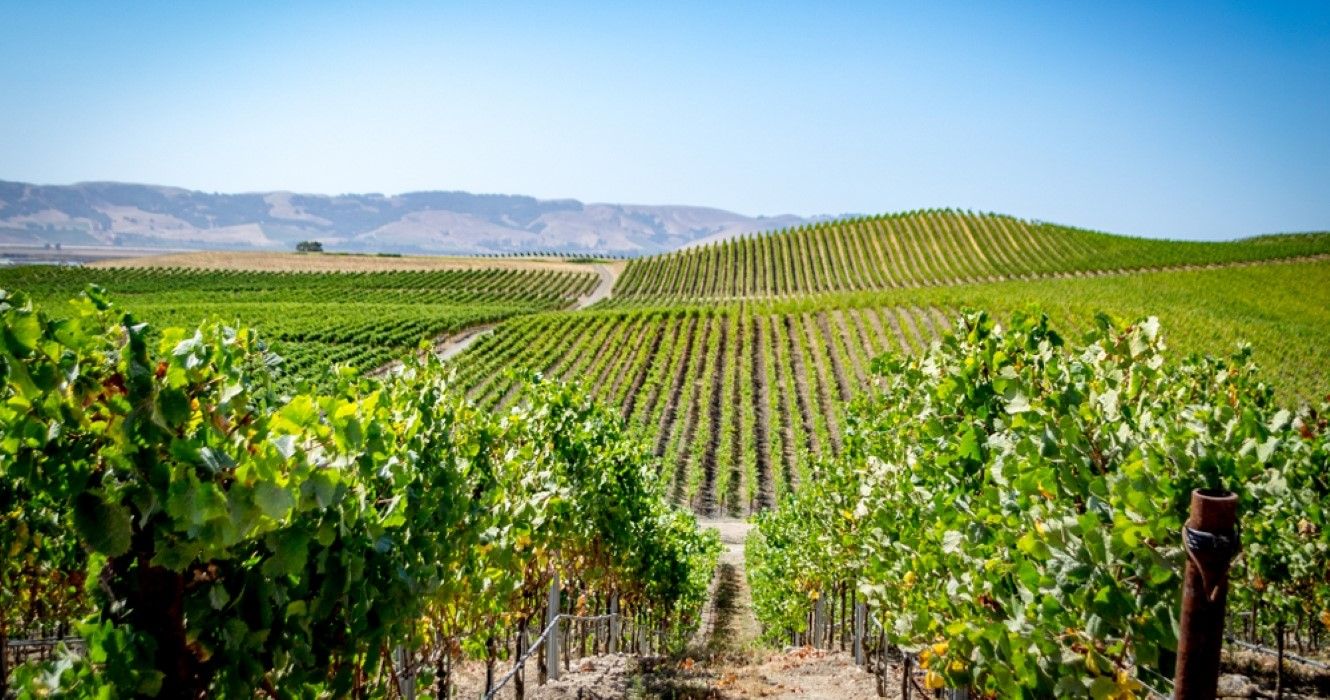 Vineyard in Napa Valley, California
Winery tours cost between $100 and $1,200 on average.
Tasting fees at wineries are generally between $20 and $25 per person.
If someone wants to plan out a trip to the various wine regions of California, the winery selection is extensive. Therefore, finding the best ones to visit is important to ensure a seamless journey.
Here are some ideas for Napa, Sonoma, and Los Carneros visitors:
Best Napa Valley Wineries
Pine Ridge Vineyards
Open Monday-Sunday from 10 AM to 4 PM
Jarvis Estate
Open Monday-Sunday from 9 AM to 5 PM
O'Brien Estate Winery
Open Monday-Sunday from 10 AM to 4 PM
Related: Arizona Has Its Own Wine Country & These Are The Vineyards To Visit
Best Sonoma Valley Wineries
Valley of the Moon Winery
Open Thursday-Sunday from 11 AM to 6 PM
Buena Vista Winery
Open Monday-Friday from 11 AM to 5 PM and Saturday-Sunday from 10 AM to 5 PM
Viansa Sonoma Winery
Open Monday-Sunday from 10 AM to 5 PM
Related: This Cape Cod Winery Is Friendly To Wine Lovers And Their Pups
Best Los Carneros Wineries
Carneros Wine Company
Open Monday-Friday from 9 AM to 5 PM
Domaine Carneros
Open Monday-Sunday from 10 AM to 5 PM
Ceja Vineyards
Open Friday-Sunday from 11 AM to 3:30 PM
Related: Visit Brotherhood Winery: The Oldest Winery In The US Nestled In The Hudson Valley
Oleksandr Gamaniuk on
Unsplash
"">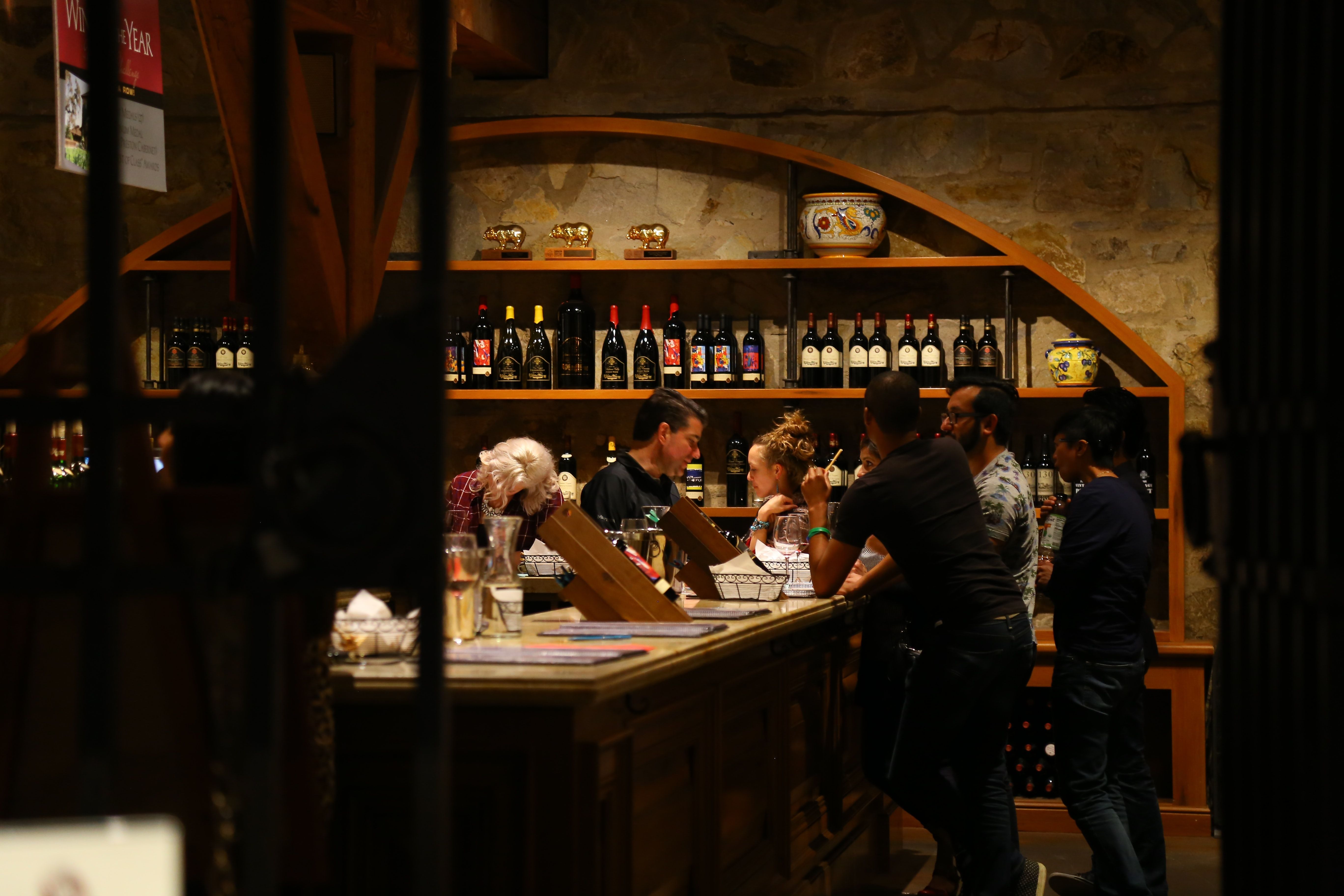 People tasting wine in Napa Valley Wine Caves
Furthermore, visitors can expect all of these wineries to have different pricing. Generally, tours of wineries can be anywhere from $100 to as high as $1,200, with tastings being by the glass/bottle. Tasting fees at the wineries are not usually included and are charged extra. These fees typically run about $20-$25 per person per winery, so that's something to remember.
Again, every establishment will have different rules and pricing, so make sure and check their websites or give them a call before heading over. Reading an ultimate guide to wine tasting in Napa could provide more insight.