You might not know much about the Maldives, the tropical island nation off the coast of India, which may lead you to think that travelling there might be best done as a resort vacation. Think again: the Maldives, like many other vacation destinations, are best seen up close and personal; all the better to get a total, immersive, life-changing travel experience. Here are three solid reasons to go off-resort and onto a dhoni boat with us for your visit:
1: The sand (bars) and surf
Bright blue waters are one of the main reasons to visit the Maldives: the tropical nation boasts some of the most beautiful beaches in the world. But access to the stunning sand bars of the Maldives comes at a price — unless you're travelling with us. Those staying at resorts or hotels in the Maldives have to pay to access the bars, and they often travel there en masse. With us, your boat can stay at the sand bars long after the crowds have gone. And if you're a surfer, take heed: the Maldives boast some of the best waves in the world.
---
2: The local culture
Let's face it: staying on a resort may be convenient, but it's not going to give you a close (or accurate) look at the culture of the country you're visiting. To get to know the Maldives, you have to get outside of your comfort zone — whether that means eating at local restaurants, shopping at local stores, or simply having a conversation with a resident. In Male, which is one of the most densely populated cities in the world, there are plenty of markets for food and souvenirs — though it's worth noting that, since tourism is a relatively new industry, local handicrafts are not yet widely sold.
---
3: The coffee lifestyle
Since the Maldives are an Islamic nation, alcohol — except on the resorts and liveaboards — is prohibited. But don't take this as a vote in favour of resort living! Instead of indulging in a cocktail after dinner, the people of the Maldives recline beachside with a cup (or two or three) of coffee. All the better to stay awake when the stars come out over the ocean!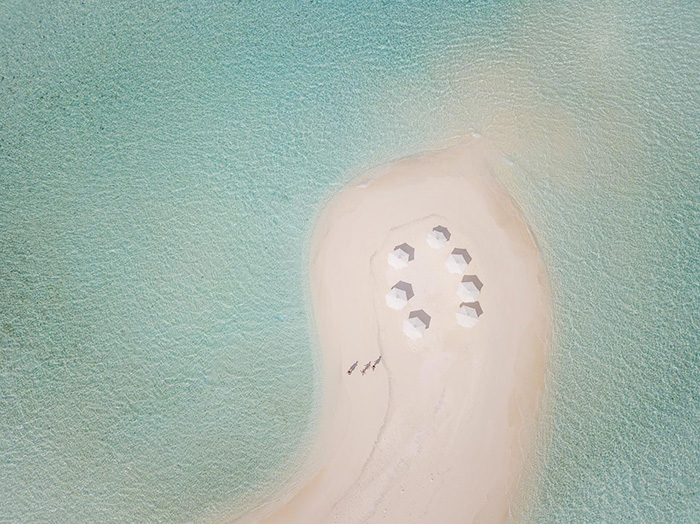 ---
Getting there
Ready to stroll endless sandy atolls and soak in the culture of the Maldives? Here are a few of our top small group tours in the region:
Maldives Dhoni Explorer
Maldives Dhoni Cruise
Sri Lanka & Maldives Adventure
Maldives Cruise: Indian Ocean Dhoni Life
Sri Lanka with Maldives Cruise: Spice Gardens & Seasides