Buffalo Grove, Illinois, is located at the edges of Northern Chicago with its awe-struck views and rich history. This city is one of the places in Illinois that should be on your bucket list of spring destinations.
You might think of this city as small, but there are a plethora of things that make Buffalo Grove a perfect place for your spring trip. From sizzling natural beauty to history-enriched Raupp Memorial Museum, visitors can have fun and make their stay in Buffalo Grove extraordinary.
Are you planning a trip to Buffalo Grove and need clarification about what things to opt for to make your trip memorable? We have rounded up a list of to-do things in Buffalo Grove. Let's dive into the details without any hold-ups!
Related: East Coast USA: Complete Travel Guide
9
Hiking And Wildlife Spotting In Buffalo Grove
Buffalo Grove, Illinois, is an ideal destination for outdoor enthusiasts who enjoy a good hike and wildlife spotting. Located in Lake County, Buffalo Grove offers miles of trails for exploring and wildlife viewing. The area is known for its lakes, forests, prairies, and wetlands, which are home to a variety of birds and other wildlife.
There are several trails in Buffalo Grove perfect for hiking. The Richardson-Scott Trail is a 3-mile loop, and Bonner Woods Trail is another popular option, so you can get in some exercise while enjoying the natural beauty of the area.
Related: 10 Cheap Weekend Getaways In The US Perfect For Any Budget
8
Where To Eat In Buffalo Grove?
There are many places in Buffalo Grove where you can dine for breakfast, lunch, and dinner. The taste in these restaurants would never disappoint your taste buds. Here are some famous restaurants to be considered by Tourists:
Pancake Cafe Lincolnshire:
A perfect breakfast restaurant with almost all the dishes specific for the morning.

Prairie House Tavern:
This restaurant serves delicious pizza, Titos and Tacos, and grilled burgers. It is one of the perfect spots to have lunch while visiting Buffalo Grove.

Eddie Merlot's:
If you are fond of Seafood and top-notch Steak, this restaurant serves as the most convenient place for dinner in Buffalo Grove.
7
A Visit To Didier Farms
A Visit To Didier Farms
Are you a fan of natural beauty? There is nothing more mesmerizing than Didier farms in Buffalo Grove. It is recommended to plan your trip to Buffalo Grove in the fall when pumpkins and gourds are scattered in the fields to get that old vibe. Didier Farms has peculiar sweet corn, bundles of hot peppers, and many other things.
At the start of the year, the farm presents dreamy flowers and vegetables that glorify every place of the fields. Consider buying something from the farm if you want to take something back.
The catch is that if you want to avoid burdening your pocket, visit Buffalo Grove in the fall. Prices are low, and visitors can enjoy their trip on a limited budget. For tourists, who can easily bear cold weather and are not fond of many visitors, winter would not pose any issue.
6
Buffalo Grove's Anticipated Farmer Market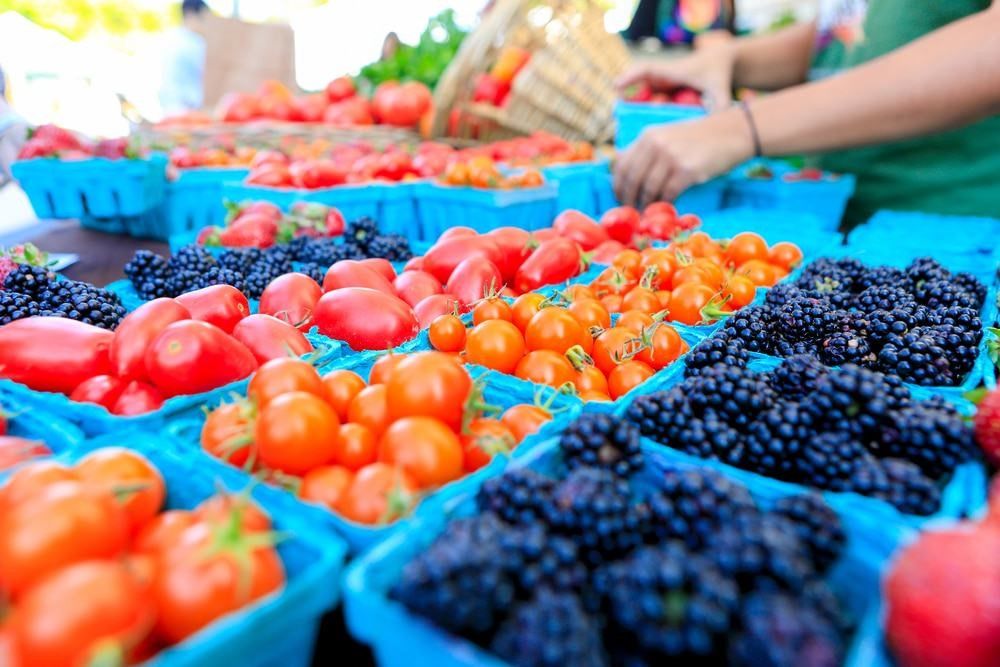 Buffalo Grove's market with lots of shops and vendors
To spend a memorable day in Buffalo Grove, never skip a walk to its farmer's market. Many people take the path towards this market with lots of shops and vendors. You would find everything there, from fruits, vegetables, bakery items, nuts, and salsas to flowers. Tourists love to eat something from these shops to fulfill their appetite.
5
Explore Iconic Raup Memorial Museum
Iconic Raup Memorial Museum
You must attend the rich history of Buffalo Grove when visiting during summer. Raup Memorial Museum offers a complete insight into this city's history, with the green trees surrounding the edges of this magnificent building. The main area represents a history from the origin point exhibiting German settlers in the 1800s and the high growth of the village as a city. Another site specifically dedicated to showing local artwork. The other gallery shows artifacts and the local market's manifestation of different shops.
4
Never To Miss Dishes In Buffalo Grove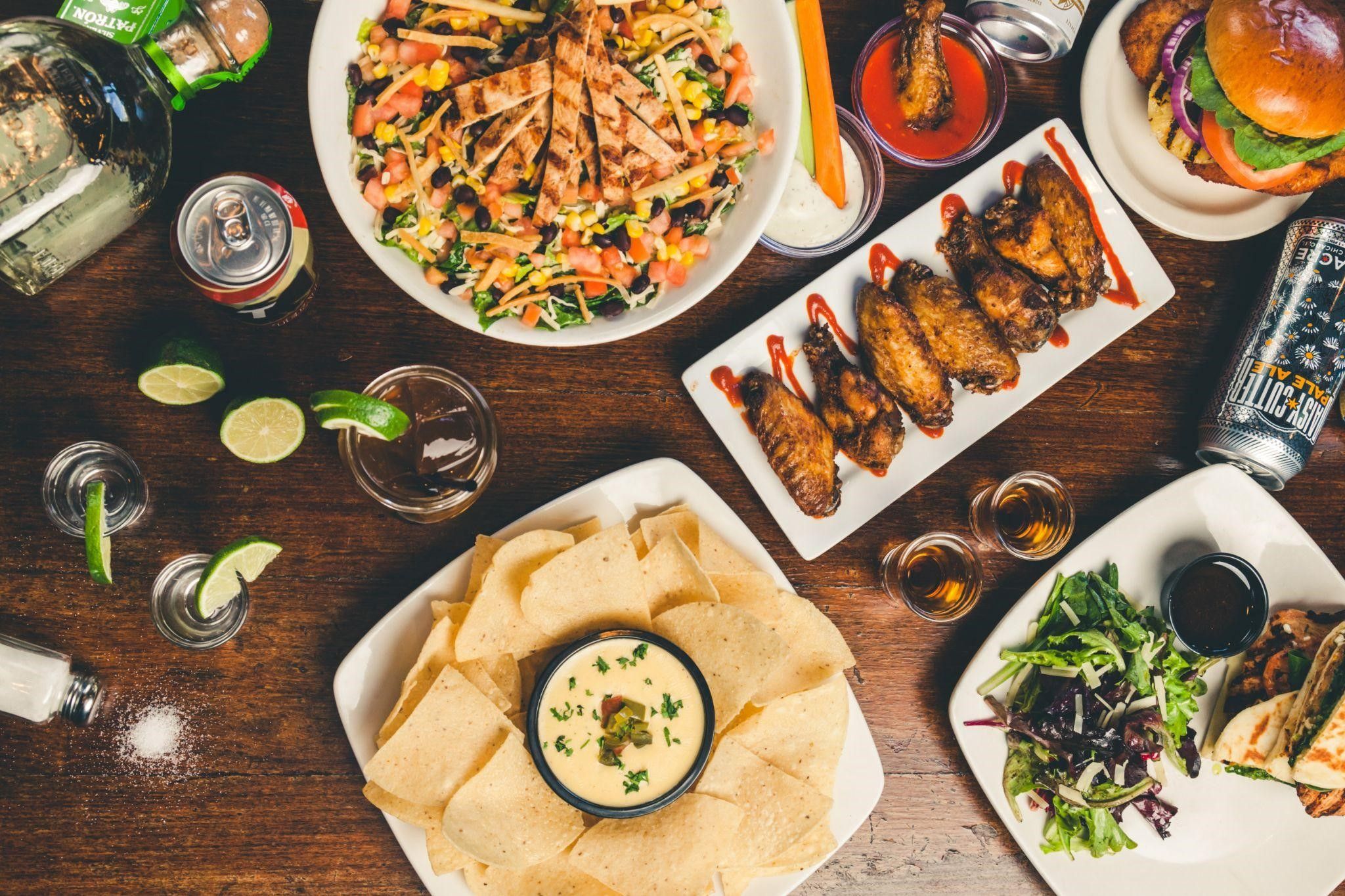 Seasoned food lover can not skip buffalo wings
If you are on a travel streak to Buffalo Grove, you must be wondering where and what to eat. A seasoned food lover can not skip buffalo wings in their meals, and to your surprise, these delicious wings were invented by Teressa Bellissimo in Buffalo. What better place to try these spicy wings than where they originated, Anchor Bar or Bar-Bill Tavern? Apart from traditional Buffalo wings, you can also try Beef on Weck. A sandwich enriched with beef slices, seeds, and salts, and a bun with the essence of dipping sauces.
If you need food options and are hungry during lunch or dinner, try Spaghetti Parm, Chicken Wings, Fish Fry, Sushi, and Buffalo Style Pizza. There is a gazillion of restaurants in Buffalo that serve top-notch and delicious meal. Some of the restaurants you must pay attention to while visiting Buffalo grove are; Lou Malnati Pizzeria, Starfish Sushi, Continental restaurant, MI Mexico Restaurant, Saranello's, Enzo and Lucia, and Prarie House Tavern.
3
Take A Walk Along The Canal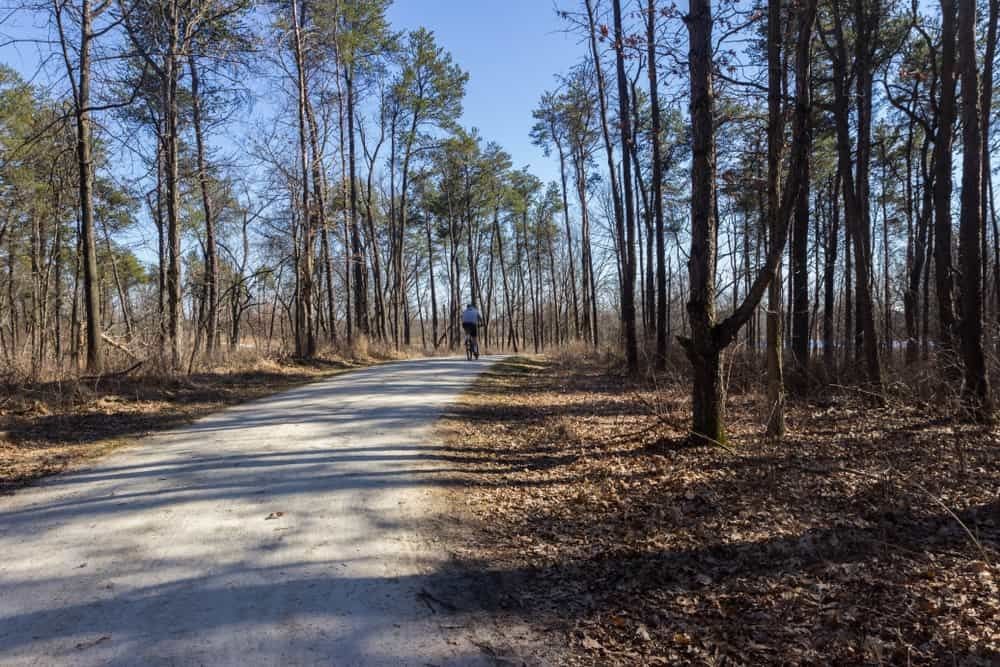 Buffalo Grove has an eye-catching canal along the countryside 
Buffalo Grove has an eye-catching canal along the countryside that is ideal for hiking, bicycling, or walking. If you are not fond of the hustle and bustle and still want to enjoy your trip to this city, save time beside the calm waves of water. You would find many restaurants nearby that sell famous foods in Buffalo Grove. Many community programs are being organized at Canalside, and audiences find the view captivating.
2
Famous Neighborhood In Buffalo Grove
As a tourist visiting Buffalo Grove, this thought must have come to your mind about what places are the best to live in this city. The educated and elite class likes to live in Buffalo Grove, IL, which is an ideal place to reside. People also consider this suburb their residence because it has yet to lose that American touch, and you would feel like a community in this area. Apart from the high prices, this area is the most amazing for elders and children as there are a gazillion activities.
Buffalo Grove, Illinois, is located on Cook County's edges and offers its residents top-notch services. Many known restaurants here have the most delicious food in town. As a tourist, you would get plenty of shops and outlets in this area. This suburb offers excellent services to its residents, like a High-quality education at Stevenson high school. Feel free to shop and enjoy your trip to Buffalo Grove.
Related: West Coast USA: Complete Travel Guide
1
Hotels To Stay In Buffalo Grove?
n "">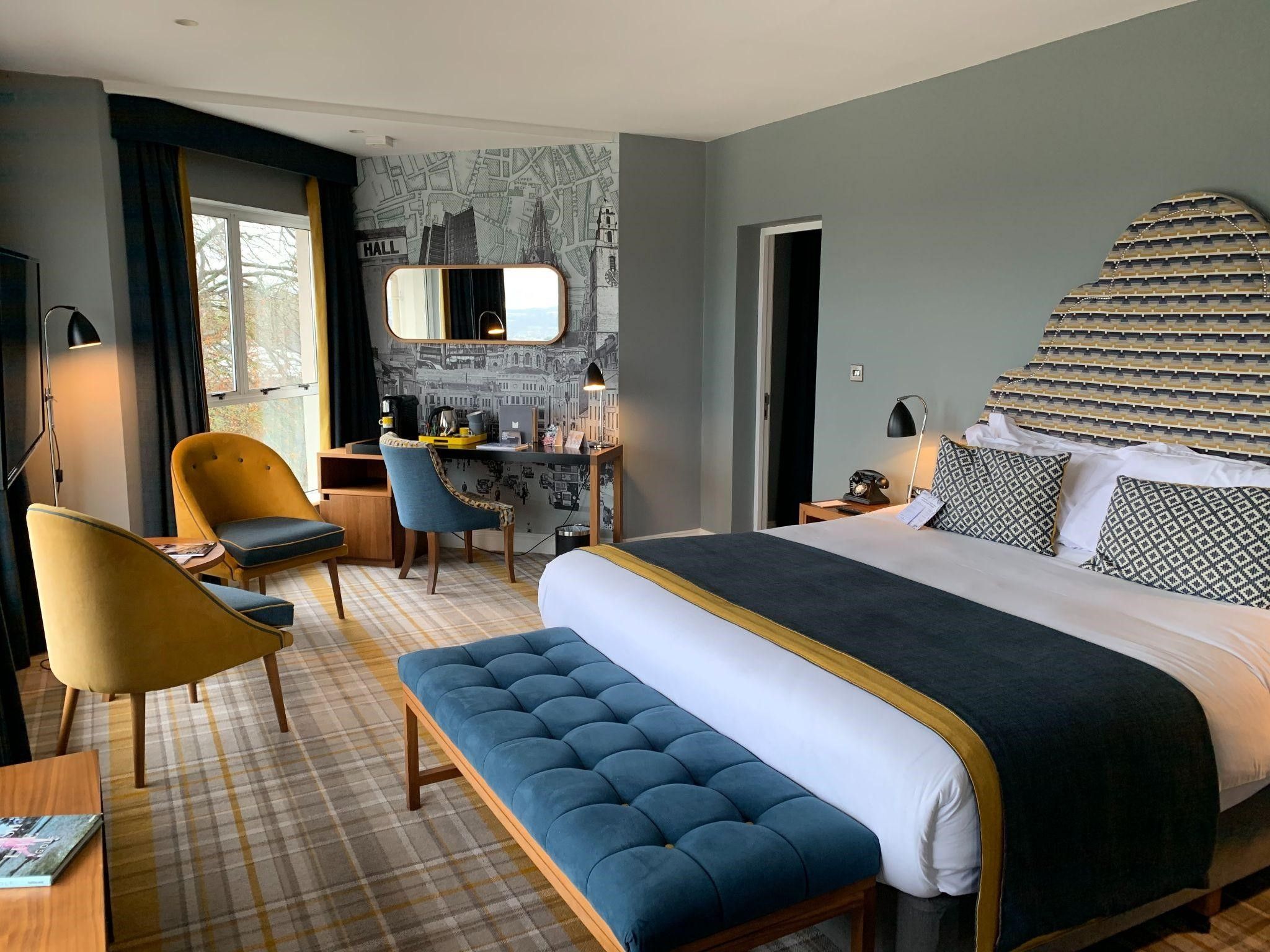 stay during your visit to Buffalo Grove
As a tourist, you must take advantage of where to stay during your visit to Buffalo Grove. Here are some recommendations you should consider before planning a visit and enjoying your trip without hassle.
The Westin Chicago North Shore (Luxury)
The Westin Chicago North Shore is the best 4-star luxury hotel in town, with all the high-end amenities like an indoor pool, fitness center, free parking, and others that make it the best accommodation.
Accommodation:
The Westin Chicago North Shore

Address:
601 N Milwaukee Ave, Wheeling, IL 60090, United States

Amenities:
Free Wi-Fi, Air Conditioning, Fitness Centre, pet-Friendly, the bar for cocktails, free parking, delicious breakfast

Sonesta Select Arlington Heights North(Budget Friendly)

If you are looking for a
budget-friendly place to stay
in Buffalo Grove, Sonesta Select Arlington Heights North is the best option to seek. This 3-star hotel is equipped with all the best services necessary for a tourist staying in this hotel.

Accommodation:
Sonesta Select Arlington Heights North

Address:
3700 N Wilke Rd, Arlington Heights, IL 60004, United States

Amenities:
Fitness center, Breakfast, Bar, Indoor Pool, Free wifi, Air Conditioning, Restaurant, Free Parking

Fairfield Inns & Suites by Marriot Chicago Schaumburg (Top Rated)

Accommodation:
Fairfield Inns & Suites by Marriot Chicago Schaumburg

Address:
700 National Pkwy, Schaumburg, IL 60173, United States

Amenities:
Free Breakfast, Indoor Pool, Bar, Air Conditioning, Free Wi-FI, Restaurant, Free Parking, Gym, and Fitness center.

1

Tour The Historic Homes In Downtown Buffalo Grove

From the turn of the century, these homes were built to last. But today, they preserve a unique period in Buffalo Grove's history, with each home bearing its own unique style and character. Explore the architectural details of these homes, from their intricate woodwork to their beautiful gardens. Learn about the neighborhoods they were built in and the stories of the people who used to live there. Whether you're a history buff, an architectural enthusiast, or just looking to explore a unique part of town, this tour is sure to impress.

If you want to enjoy your trip at reasonable prices, plan your trip according to the temperature of the month. The most visited month in Buffalo Grove is summer, with the comfortable weather, and many other tourists are around too. But the drawback is that everything costs more than usual, from restaurants to accommodation, and prices are higher than usual.