A day trip to Frankenmuth is compared to walking right into a Bavarian fairy tale or slipping into a little Christmas snow globe.
Riverfront Shops, Frankenmuth, Michigan
Michigan is located in the center of the Great Lakes region and is home to extensive woods, picturesque lakeshores, and unspoiled national parks. It is a great place to visit and live, with lots to see and do for both inhabitants and visitors. The state is a terrific destination to go to with a family because of all the charming towns and exciting cities, as well as the breathtaking scenery, nature, and outdoor activities. While some tourists choose to explore lovely Grand Rapids or Ann Arbor, many visit Detroit, the state's cultural hub, and the neighborhoods that surround it. The greatest cities in Michigan actually have something to fit everyone's preference, from quiet villages to trendy university towns. However, a day trip to Frankenmuth, Michigan, is compared to walking right into a Bavarian fairy tale or slipping into a little Christmas snow globe. The town is a perfect choice, and here is why.
Related: 10 Must-Visit Places You Should See In Michigan
n "">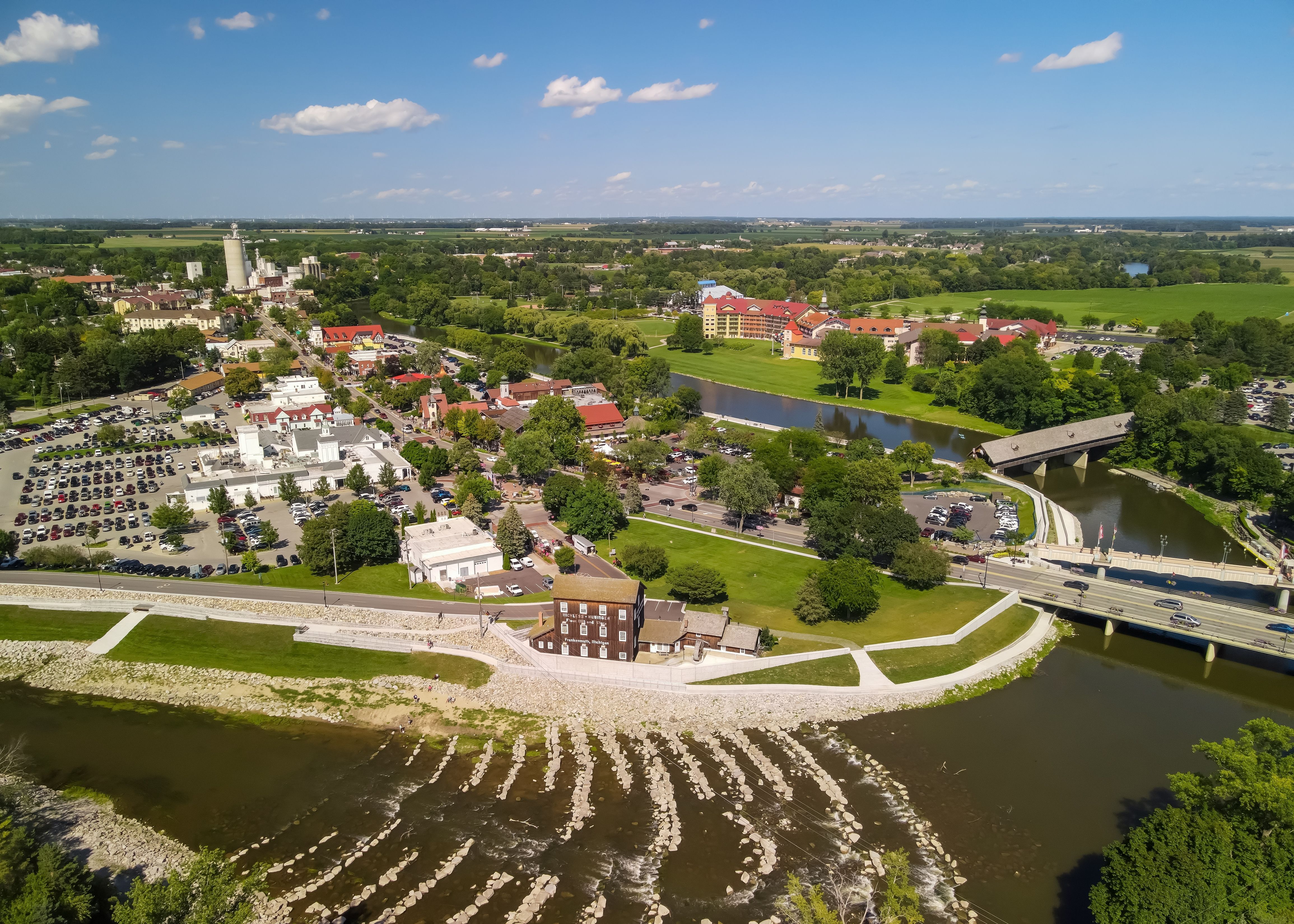 Aerial view of Frankenmuth, a city known for its Bavarian-style architecture.
A Day At Frankenmuth Means Memories For A Lifetime
Frankenmuth is quite walkable. Therefore, tourists should undoubtedly set aside some time to stroll down Main Street. The town's attractive Bavarian design makes it seem as though they are traveling back in time. In addition to other things, there are clock and fudge businesses there. During the summer, flowers fill the streets. Tourists can grab a gnome scavenger hunt sheet from the visitor center when they arrive in Frankenmuth and try to find the 10 gnomes around the town. Children may engage in this highly enjoyable and interesting activity. When tourists finish their walking tour, they can submit their sheets to receive a reward. Then, they can head to the covered Holz Brucke over the Cass River on foot or on a bicycle. The entire 239-foot (72.8-meter) structure is composed of wood. Being an active road, tourists shall be cautious when crossing the covered bridge or getting the ideal picture. After the photo, it is time to eat!
n "">
The exterior of the famous Bavarian Inn
Famous all-you-can-eat family-style chicken dinners are served at Zehnder's and Bavarian Inn Restaurant, which are located right across the street from one another. Both pay respect to German heritage, offer wonderful dining experiences, and serve traditional Bavarian fares like schnitzel and sauerbraten. To explore Zehnder's bakery and market, tourists shall go down the stairs. They can also choose the Z-Café on the lower floor if they do not want to eat in the dining room or if they are pressed for time. The café has all the comfort cuisine and fried chicken they could desire, but it is more of a takeaway approach. Later, tourists can take a journey on the Bavarian Belle Riverboat as another "must do" on their day trip to Frankenmuth. It is a leisurely one-hour guided trip on this genuine paddlewheel riverboat along the Cass River. It does feature an open-air canopy, so tourists may get sun protection without giving up the view or the fresh air. On board, there are also refreshments and bathrooms.
Cost: $15 per adult and teenager and $5 per child (12 to 4 years old)
n "">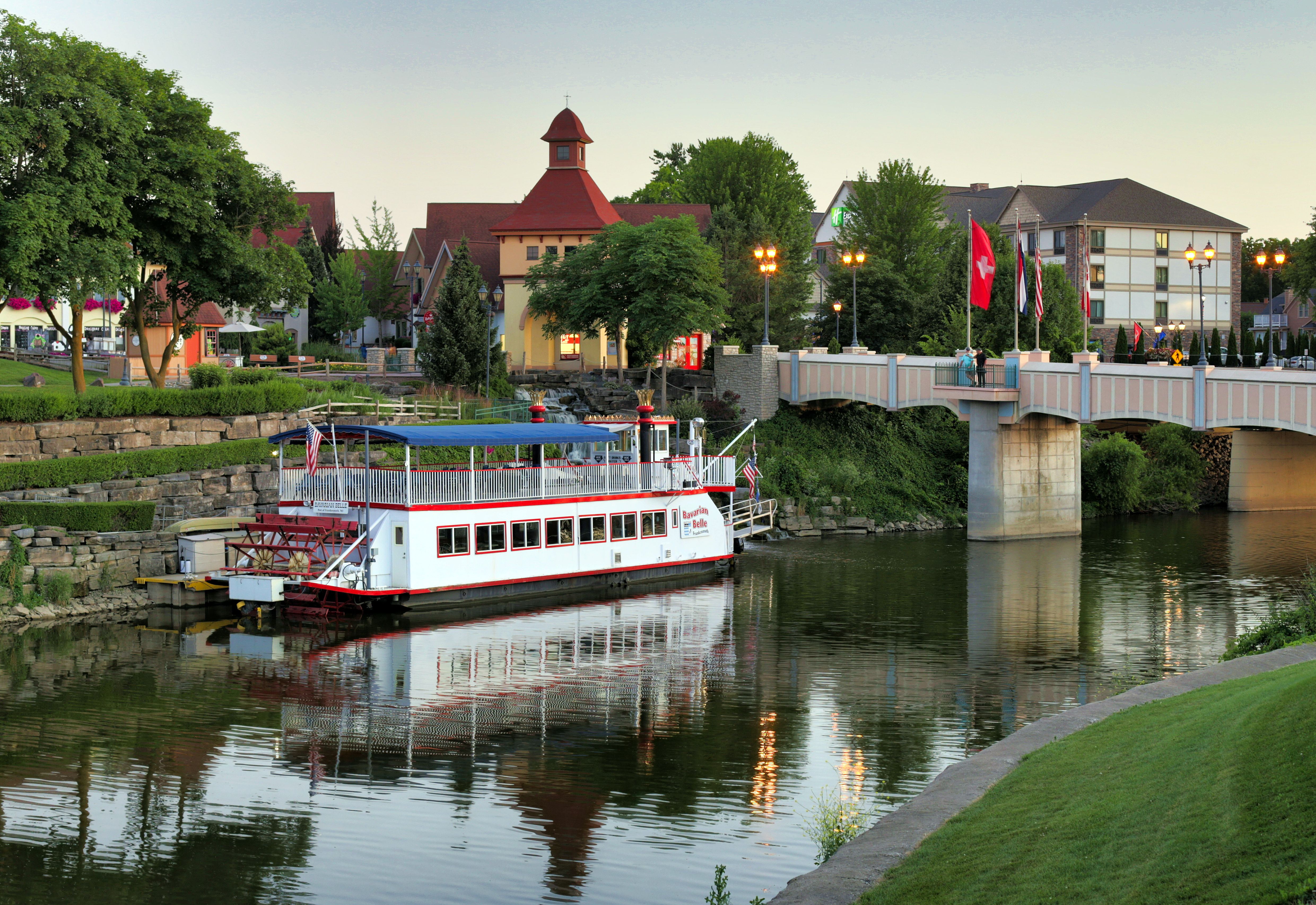 The Bavarian Belle Riverboat on Cass River