Traveling the world exposes tourists to different shopping destinations, each presenting unique experiences. Some of the world-famous fashion capitals in the world are London, Paris, and Milan. But what most travelers don't know is that Mexico City has some of the most impressive luxury shopping spots in the world, and regardless of what one is looking for, one will find it the city.
The capital offers an incredible blend of luxury and tradition in its shopping experiences, covering travelers of every taste. Planning to explore the shopping scene of Mexico City? Here is where to find the best spots and hidden gems.
Mexico, City, Mexico
Polanco
In such luxury labels? The city's downtown area offers incredible shopping options. Polanco, one of the most popular neighborhoods in Mexico, is a top shopping destination. Its Avenida Presidente Masaryk is Mexico's answer to the Fifth Avenue in New York that all shopping enthusiasts talk about.
This trendy street is one of the neighborhood's most defining features and is brimming with some of the best world-famous brands, including Gucci, Cartier, and Hugo Boss. Vacationers will also find plenty of top-notch restaurants lining this place.
Take a short walk, and meet the lavishly upscale Palacio de Hierro, one of the most shopping malls in town. It is actually among the world's best department stores, and since it was founded in 1891, it became the first department store in the country. The chain boasts 19 stores, with its flagship in Polanco.
Zona Rosa
Zona Rosa is another spot not to miss and is found only about 10 minutes away from Palacio de Hierro. Also known as the LGBTTQ hub of Mexico City, Zona Rosa is full of shopping delights.
It is part of the larger neighborhood of Juarez, and one of the most recommended shopping destinations in Mexico City.
Some of the top spots to check here include the Mercado Insurgentes de Artesanias Plateria, Signature by Marika Vera, and Rococo.
Santa Fe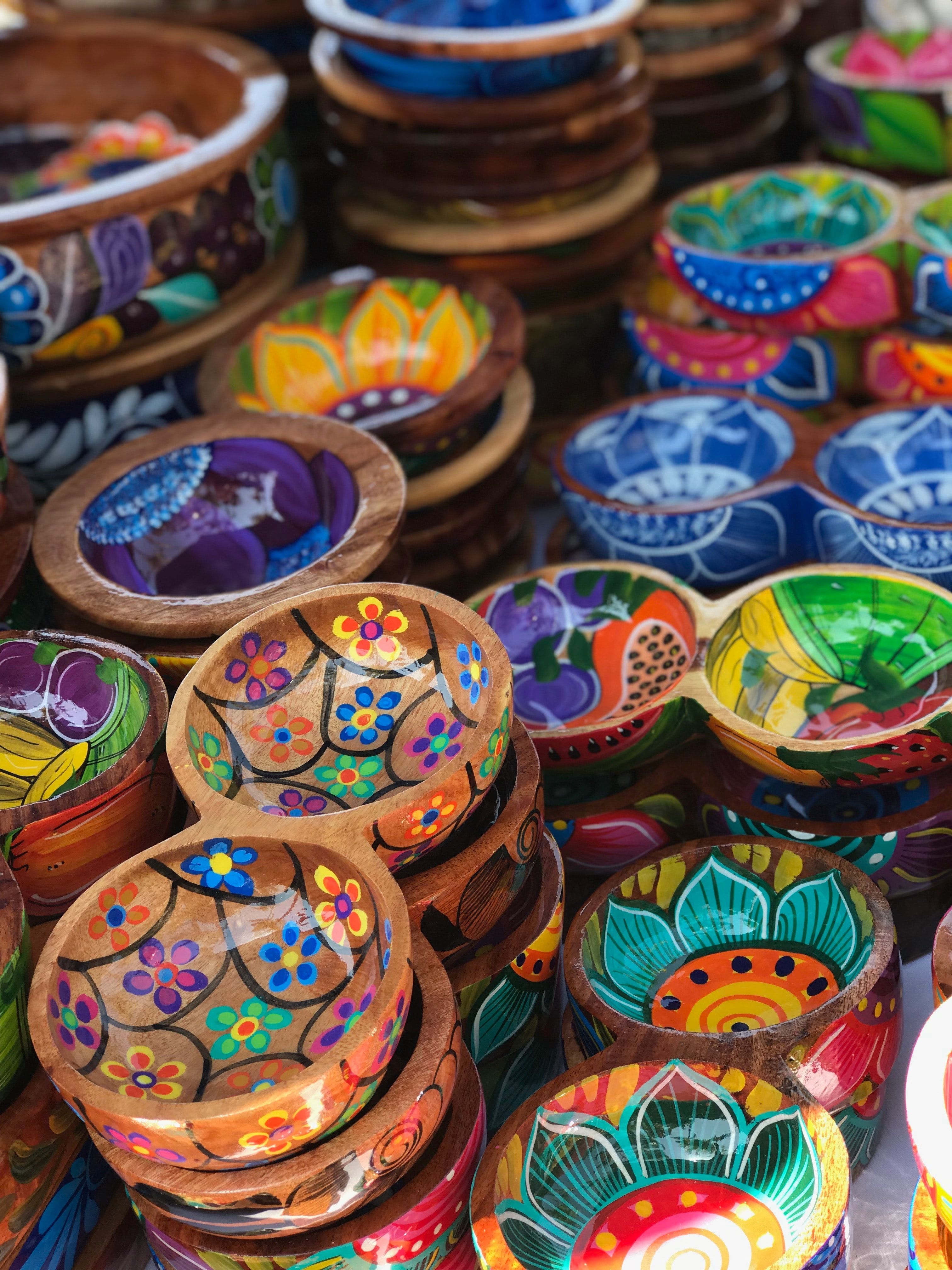 , Santa Fe, Mexico City, Mexico
Santa Fe is one of the best commercial and financial districts in Mexico City, known for hosting the country's largest mall, Centro Santa Fe. Some of the most popular anchor stores are located in this mall, including Liverpool and Sears. Prada, Ermenegildo Zegna, Swarovski, and Michael Kors are other stores to explore in the mall.
Another place to check this Santa Fe is Antara, the most exclusive shopping mall in the city. It is located right in the heart of the district, and home to stores like Coach, Burberry, and Carolina Herrera.
Related: You Should Visit Santa Fe During These Months (To Do These Things)
Where To Find Mexico's Artisan Products
CDMX, México
Mexico City is filled with some of the most beautiful markets, which are the perfect spots to experience its artisan charm. One of the top places to start is the Mercado de Artesanias La Ciudadela.
This is one of the city's most colorful and unique handicraft markets, having products ranging from fabrics to jewelry to traditional handicrafts.
Having more time to spend shopping in Mexico City? Head to the Condesa and Roma, two distinct districts, but located a few minutes' walk away from one another. These are some of the most fashionable spots in Mexico City, and boast some of the most impressive vintage pieces.
Coyoacan is another top spot to check out, especially for vacationers who prefer an arty atmosphere. Here, there is a great chance of spotting beautiful traditional art pieces with a Mexican flair. The Coyoacan Market sells everything, including traditional products.
Don't forget to visit the Mercado Artesanal Mexicano, a colorful crafts market, offering a range of goodies, from folk art sculptures to Day of the Dead souvenirs to clothing items.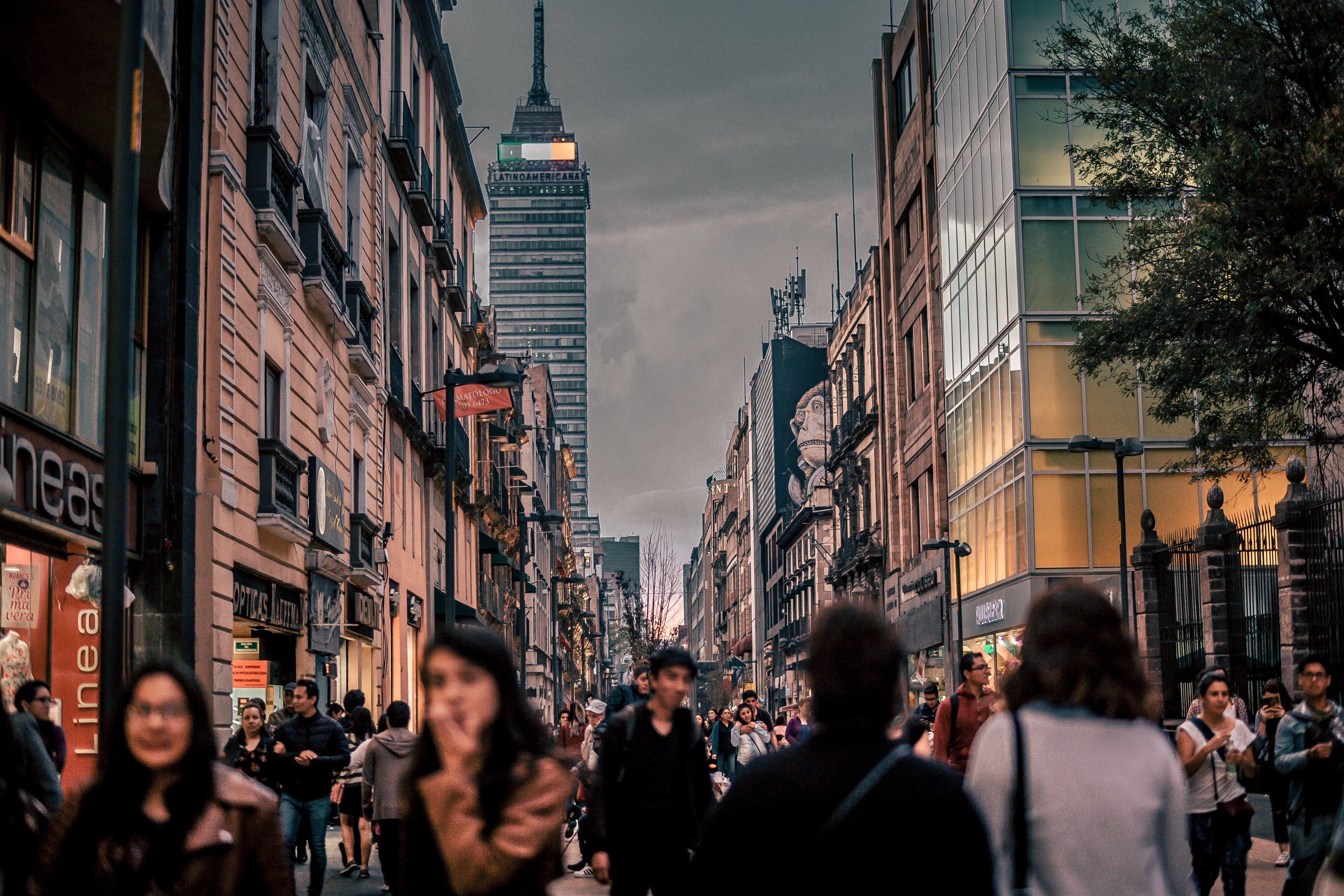 Mexico City, Mexico
Chic By Accident
Opened in 2001, Chic by Accident offers some of the city's most beautiful arts, crafts, and vintage furniture. Vacationers can find painted Mexican masks for celebrating occasions like the Day of the Dead.
This place was founded by Emmanuel Picault, a French who now calls the city home. He converted the spot from being a 1920's townhouse to a favorite spot among international design lovers.
Onora
While Onora's products, which include traditional handicrafts and accessories are deeply rooted in the rich heritage of the country, they are designed for modern-day rituals. From hand-made copper baskets to indigenous-inspired pillows, they offer a wide range of products.
Apartment 25
This is a colorful boutique shopping mall whose owners hand-pick garments from different places, including some of the city's best designers. The clothing store's collections are men's wear, but travelers can find some garments for females.
Some of the brands featured in the store include Opening Ceremony, Richer Poorer, and Shades of Grey by Micah Cohen.
Bi Yuu
This textile design store offers an incredible blend of traditional craftsmanship and modern artistic design. Working with artisans from different parts of the country, the store's numerous colorful designs would meet all interests, styles, and desires.
Mexico City is one of the best shopping destinations in the world, and its stores, market, and stalls offer something for everyone.