Searching for what to wear in Paris on your next trip? Look no further than this guide. Paris is known for its fashion, and it shows. The city is a melting pot of styles and trends, with the city's rich history blending with modern innovations. The city has many fashion houses that have been around for decades, such as Chanel, Dior and Hermes. But there are also newer brands that have become popular in recent years.
A major part of Parisian fashion is the idea of being "up to date" or "cutting edge." This means that people are willing to spend money on clothing that looks good but may not be very practical or durable over time. Fashion in Paris tends to be expensive since there are many high-end designers who create unique designs each season. A lot of people in Paris wear lots of different styles at once during their daily routine. If you are planning to make your way down to this French city anytime soon, a packaging guide that will help you understand what to wear in Paris is all you need.
What To Wear In Paris
Read on to learn more about all the fashion essentials you need to plan what to wear in Paris.
1. Neutrals that are perfect for both summer and winter
Parisians love to show off their best outfits, but they also have a sense of style to match. The French capital is known for its chic, elegant fashion—and with good reason. In Parisian culture, there's no such thing as too much attention paid to your appearance. Parisian clothing is not just about the colour of your shirt. It's about how it fits your body, and what kind of personality you project.
Fashion-neutral colours are a great way to add a pop of colour to your wardrobe without making it too loud or explicit. They're also perfect for those who like to have fun with their style, but don't want their outfits to be too heavy on the eye-catching and trendy.
They're great for almost any occasion—whether you're going out on the town or just chilling at a cafe with friends and family, these colours will work well with whatever you're up to.
31 Best Places To Visit In Paris For A Dreamy Vacation In 2022!
2. Trench Coat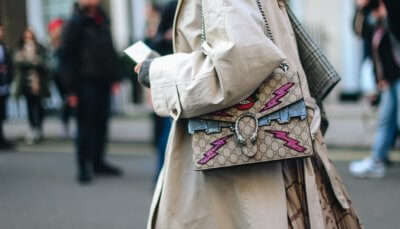 Trench coats are a staple in any winter wardrobe, but they're even more important in Paris. The city is known for its rainy weather, so you'll want to be prepared with a waterproof jacket that can keep you warm and dry when the clouds roll in.
If you're looking for something stylish, consider a classic trench coat that's been made from quality material. You can also find some great brands like Günstig and Gucci at (Parisian) department stores like Galeries Lafayette and Printemps Hauts De Seine. If you're not sure what kind of coat will work best for your needs, try visiting one of the many boutiques around town where you can try out different styles before buying them. You may also want to visit one of the many outdoor markets where you'll find all kinds of cute clothes at great prices.
3. A Cross-body bag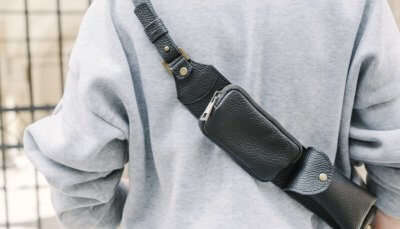 Paris is the perfect city for a cross-body bag. It's small, so you can easily fit everything in it without sacrificing any of your personal space. It is also convenient because it lets you keep your hands free to help you navigate the streets of Paris.
To find the right cross-body bag for you, consider how much stuff you want to carry with you. For example, if you just want to carry around a small purse but don't need anything else, then a smaller cross-body bag would be ideal. If you want something bigger, then consider a larger cross-body bag that can fit all of your belongings comfortably. When buying them, remember that some types are made of leather while others are made of fabric or other materials like canvas.
15 Most Engrossing Things To Do In Paris For A Lovely French Vacay In 2022
4. A semi-formal or casual blazer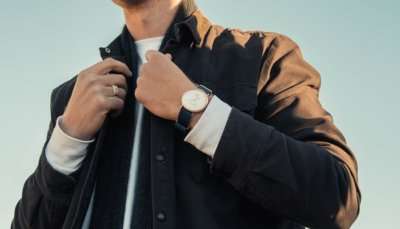 Image Credit: Hunters Race for Unsplash
The casual blazer is a staple in every man's and women's wardrobe, and it's no different in Paris.
In Paris, you'll find people wearing black blazers with a wide variety of patterns and colours on the sleeves and body. The most popular colour for male blazers is grey, but there are plenty of other types of jackets that work just as well—black, navy blue, brown, olive green, and even red blazers are all common in this city.
If you're looking for something more colourful than grey or black, check out some of the popular patterns: checkerboard style (where the pattern is on both front and back), pinstripes (which goes well with any colour), or stripes (which are especially popular when paired with blue).
5. A sturdy pair of boots or loafers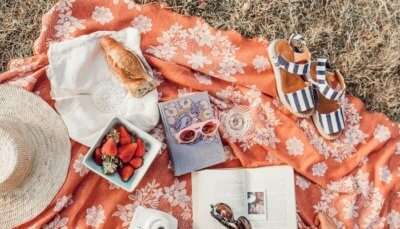 Image Credit: Liana Mikah for Unsplash
Paris is one of the most beautiful cities in the world. And while it's easy to get distracted by the breathtaking architecture and amazing food, don't forget to pack your loafers and boots for a chance to explore the city in comfort.
There are so many places to see in Paris that you'll be spending more time on your feet than not.
Enjoy The Best Of Nature At These 10 Best Parks In Paris
6. A summer-y dress (that can be paired with a coat or blazer if needed)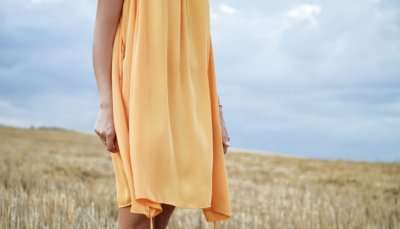 Image Credit: Tamara Bellis for Unsplash
When you are planning what to wear in Paris, multipurpose clothing is the key. While every piece of clothing you pack doesn't necessarily have to be paired with something but given the vast seasonal differences in Paris, it is a great idea to have dresses that you can wear on a sunny day and then pair with a blazer or a trench coat if the weather calls for it.
Packing smart when choosing what to wear in Paris can be an extremely helpful choice but learning from the Parisian style of fashion is as much fun. If Paris is on your itinerary on the next Europe trip, explore our Paris tour packages to learn more.
For our editorial codes of conduct and copyright disclaimer, please click here.
Cover Image Credit: John Cameron for Unsplash
Frequently Asked Questions About What to Wear in Paris
What is Paris best known for?
Paris is the capital of France and one of the most popular tourist destinations in the world. The city is famous for its museums, cathedrals, and monuments, as well as its fashion, food, and wine. Paris is also home to some of the world's most famous landmarks, such as the Eiffel Tower and the Louvre Museum.
What does the fashion scene in Paris look like?
There's no denying that Paris is a fashion capital. From the runways of Haute Couture Week to the front rows of Paris Fashion Week, the city is teeming with style influencers and trendsetters. And while you can find fashion-forward looks all over Paris, there are certain neighbourhoods that are known for their chic style.
Are there currently any Covid-19 restrictions in France?
All international travel has resumed and you do not need to quarantine or show proof of vaccinations/tests during arrival.
People Also Read:
Malaysia Travel Tips Italy Travel Tips Australia Travel Tips
Comments
comments