The old myth that the iconic cafes in Europe are places where people find some of the best coffee nooks is alive and more importantly, fiercely accurate. Whether you find yourself strolling through cobblestone streets in Berlin or lazying near a beach on a Sunday in Italy, a classic cup of coffee or a modern flavorsome sip can enhance your gourmet experience in the country. From some of the oldest and best rosters to new oriental franchises that are bringing in a revolution in Europe, here are the most iconic cafes in Europe where you'll be able to get your caffeine fix.
Best Cafes In Europe To Add To Your Itinerary
Several destinations are brimming with some of the best cafes in Europe where you can try your favourite coffee. Read on to learn more about our recommendations.
1. Ditta Artigianale, Florence, Italy
Image Credit: Ditta Artigianale for Facebook
Francesco Sanapo and his business partner Patrick Hoffer founded Ditta Artigianale in 2013 with the goal of bringing "coffee of extreme quality" to Italy. Ditta is also a coffee roaster, and Sanapo imports coffee directly through his longstanding relationships with coffee producers and his frequent visits to coffee plantations. Because Sanapo wants to maintain quality control throughout the production process, this approach ensures that its coffee maintains its quality. In countries like Italy where the majority of coffee served in cafes is subpar, Sanapo is trying to set a higher standard.
Address: Via dei Neri, 30/32 R, 50122 Firenze FI, Italy
Hours: 8am–8pm
7 Best Places For Solo Travel In Europe
2. Bonanza Coffee, Berlin, Germany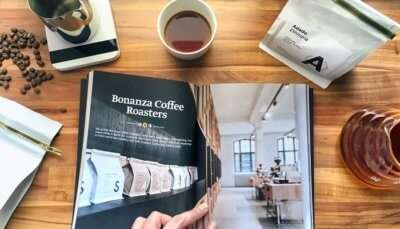 Image Credit: Bonanza Coffee for Facebook
Unlike their first cafe—which is located on Oderberger Straße in Prenzlauer Berg—the roastery is located in a quiet courtyard off Adalbertsraße beside an interestingly positioned petting zoo. Once you've gotten past the ponies, you'll be standing at the brick factory building, where you can sip on excellent coffee, pastries, and Polish jokes. Long-haired baristas dash between tables and among plants, bringing customers the perfect cup of coffee and more. The cafe and roastery are divided by a large glass barrier, so you can take a sneak peek at the behind-the-scenes process. It is one of the most visited cafes in Europe and a worthy recommendation as well.
Address: Adalbertstraße 70, 10999 Berlin, Germany
Hours: 9am–6pm
3. MOK, Brussels, Belgium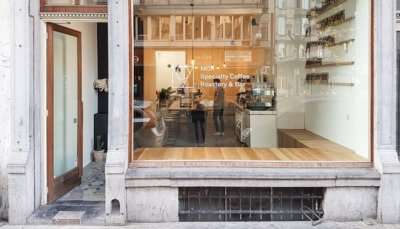 Image Credit: MOK Specialty Coffee Roastery & Bar for Facebook
Leuven-based Mok Coffee, although not from Brussels, is one of many firms that have helped revitalize the Brussels Canal, a waterway that connects Molenbeek and the city centre. Mok Coffee is one of a growing number of companies that are bringing economic development to one of Europe's poorest areas by roasting beans in small batches. Because they are able to keep an eye on the flavour profile of each bean, they are able to roast them in such small quantities.
Address: Rue Antoine Dansaert 196, 1000 Bruxelles, Belgium
Hours: 8am–6pm
Head To The Switzerland Mountains For A Dreamy Alpine Vacation In Europe
4. Jonas Reindl, Vienna, Austria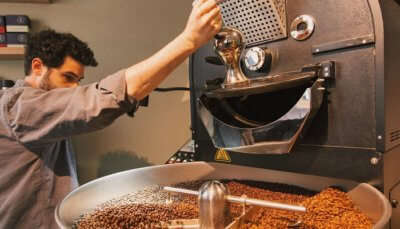 Image Credit: Jonas Reindl Coffee Roasters for Facebook
There are many choices when it comes to choosing a place to have a cup of coffee in Vienna, but Jonas Reindl Coffee Roasters is one of the most popular. Their Westbahnstrasse 13 cafe serves up a variety of espresso and cappuccino options, as well as pour-over and coffee tonic drinks. In other words, you can get your coffee as close to roasting as possible in Vienna at Jonas Reindl. It's made from beans sourced from Ethiopia, Guatemala, Peru, and Nicaragua, among others. It is also one of the most beautiful cafes in Europe.
Address: Waehringer Strasse 2-4, Vienna 1090 Austria
5. Established Coffee, Belfast, Ireland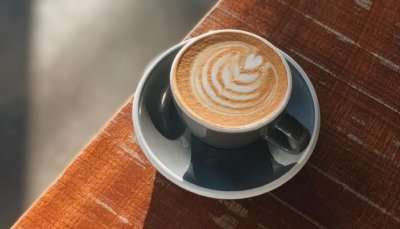 Image Credit: Established Coffee for Facebook
The cafe is famous for its delicious coffee, understated style, and welcoming ambience in Belfast, Northern Ireland. This little Belfast coffee shop is gaining popularity quickly; they began roasting their own coffee in 2020 and, as a result, their already-delicious coffees became even more irresistible. This cafe is among the finest in the world due to its super local ambience and family mood.
Address: 54 Hill St, Belfast BT1 2LB, United Kingdom
Hours: 7am–4:30pm
Things To Do While Celebrating Christmas In Europe: A Perfect Vacation
Whether you are a tourist who is backpacking through several countries at once or an ex-pat who will be staying longer to explore the best cafes in Europe but also investigate the local breweries, this list is the perfect guide to start your journey. If you are looking for the best Europe tour packages, explore them here.
Cover Image Credit: Jonas Reindl Coffee Roasters for Facebook
For our editorial codes of conduct and copyright disclaimer, please click here.
Frequently Asked Questions About Most Iconic Cafes in Europe
Which country in Europe has the best coffee?
While there is no one country that claims this particular throne, some of the most recommended places you can visit are France, Italy, Brussels and Spain.
What is the coffee capital of Europe?
While it is technically considered only politically a part of the EU, Dublin has been named as the coffee capital of Europe.
What is traditional Italian coffee?
If you order a traditional coffee in Italy, it is usually served as Espresso or a coffee drink made with Espresso.
People Also Read:
Cafes In Moscow Cafes In Paris Cafes In Dubai
Comments
comments