If you are thinking about visiting South Korea, there is a lot that you need to know. This Asian country is one of the most popular tourist destinations in the world right now, and we have crafted a list of the best South Korea travel tips to help you with just that. The country has been rapidly modernising over the past few years, and this means that it's easier than ever to visit now. South Korea is also home to some of the most beautiful natural landscapes in the world, making it a great destination for nature lovers as well. However, with so much to see and do in South Korea, it can be difficult to know where to begin when planning your trip. Luckily, we have compiled some of the best travel tips for South Korea here so that you don't miss out when planning your trip.
The 7 Best South Korea Travel Tips You Need To Know
Here's a compilation of the most popular South Korea travel tips that you'll need to know before planning your trip.
1. Contribute to local tourism by travelling offbeat
South Korea is a fascinating country with an interesting local economy. For example, a large portion of the population works in the service industry, which has led to a thriving tourism industry, which can be observed on a day tour to Ganghwa Island, the 5th biggest island in Korea In addition, South Korea has a growing adventure travel scene, which has generated a lot of nature-based experiences such as trekking. And, of course, there's always the food to mention, something that everyone seems to love. Whether you're looking for offbeat travel destinations or simply want to learn more about the local economy, detouring from the capital and populated cities can make your trip to South Korea more sustainable and eco-friendly.
11 Fun and Unusual Things To Do In South Korea
2. Ditch the restaurant scene for a taste of farm-to-table Korean cuisine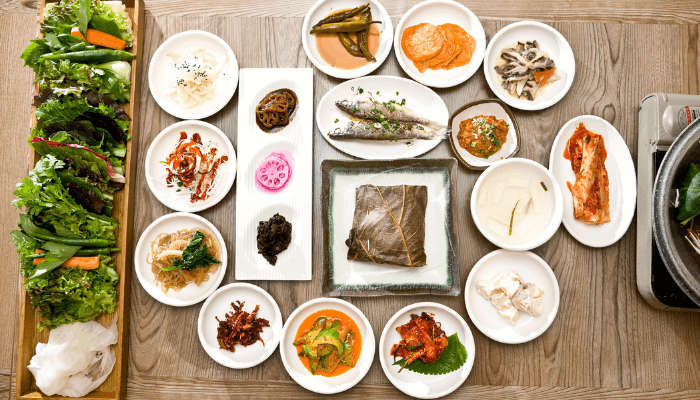 There's something special about eating food that's been grown right in your own backyard. That's why farm-to-table Korean cuisine is such a popular trend. Not only is it a sustainable way to eat, but it's also delicious. In Korea, food is often prepared from scratch using fresh ingredients, meaning you're getting the best possible flavour and nutritional value from every dish. And since the food is cooked in a traditional pottery oven, it's also incredibly aromatic. One of the best things about farm-to-table Korean cuisine is that it's easy to find and if you are here during the best time to travel to South Korea which is during the fall season, you will find different ingredients according to the farm produce. Almost all of the restaurants that specialise in this type of food are located in local neighbourhoods, which offer a cultural and emotional perspective that'll help you learn intimately about the country.
3. Support institutions that are helping preserve the environment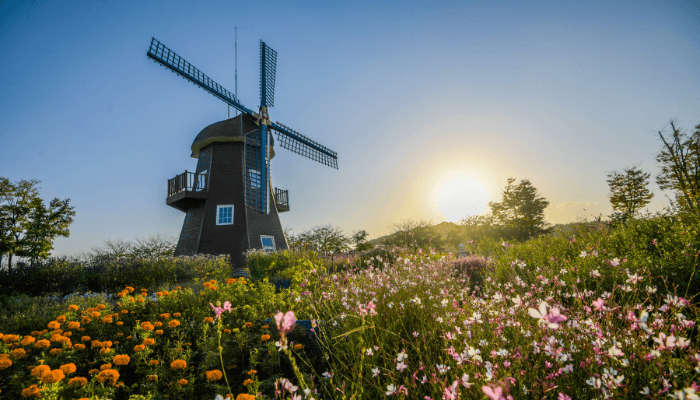 While there are countless attractions that will make for a fascinating visit, the best way to explore the country in a responsible and respectful way is to pay towards places that in turn use that fee to invest in preserving plants and animals. One such place is the Suncheonman Bay Ecological Park. In South Korea, Suncheon bay, an ecological park, is located between Goheung and Yeosu peninsulas. The location is 8 km (5.0 mi) from the centre of Suncheon. Around Suncheon, there are different types of wildlife, including deer and monkeys. When you visit places like this park, the entry fee is reinvested for research and development which allows the country to pay towards caring for the natural environment.
Top 10 Things To Do In South Korea To Experience The Essence Of The Vibrant Country
4. Choose an eco-friendly accommodation during your stay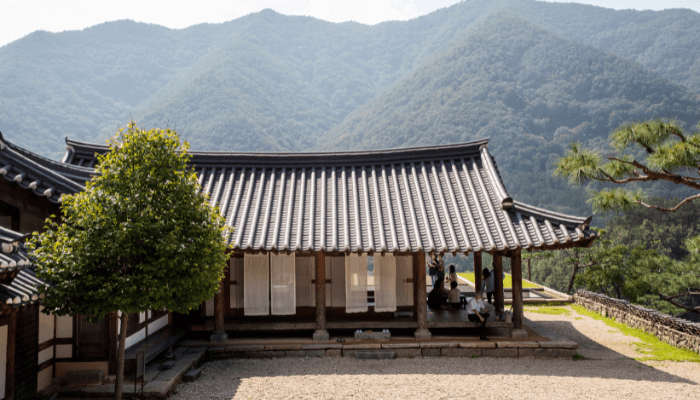 Today, more than ever, travellers are holding themselves to higher standards of social responsibility when planning their trips and leaving on them. While hotels use an abundance of resources, many standout properties are using new methods and new technologies to make a more positive environmental and social impact. Some of the best places in South Korea that we recommend are Novotel Seoul Ambassador Doksan, Paradise Hotel Busan and Lotte City Hotel.
5. Walk or hop around in public transportation wherever possible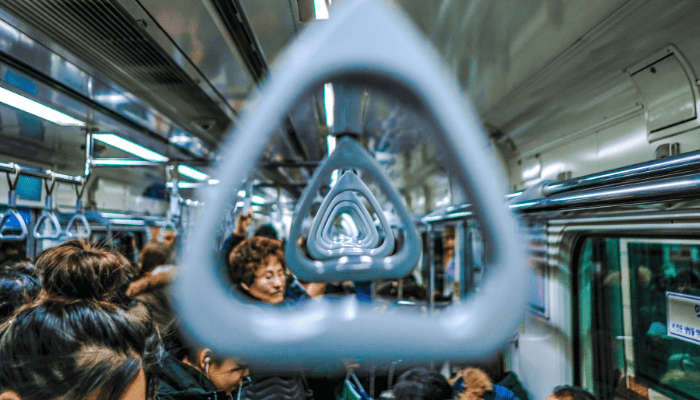 It's not surprising that public transport and walking are the most sustainable modes of transportation. Not only do they produce zero emissions at every stage, but they are also enjoyable and healthy for you! Even if you can't always ride or walk everywhere you need to go, a bus trip of 15 minutes or 25 minutes on a bike would benefit the environment. A perfect example of a destination where sustainable transport is prevalent is Yeosu-si where you can walk on the beach, chase sunsets while eating local delicacies and walk up and down sidewalks to explore the entire city.
8 Hotels In South Korea That Are All About Class, Comfort, And Convenience!
6. Pack your suitcase with mindful and sustainable clothing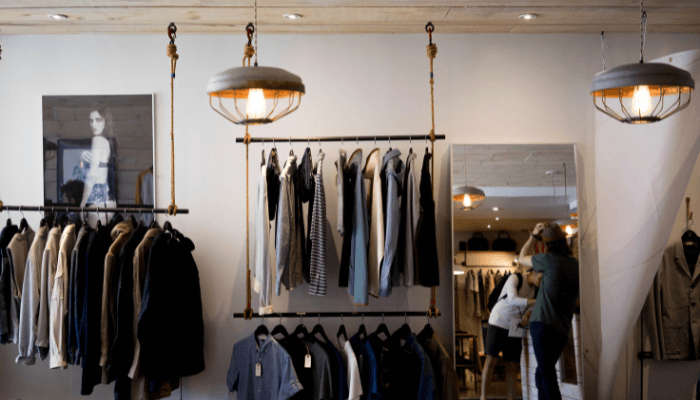 Consumers can make a big difference when purchasing eco-friendly travel clothes by supporting environmentally friendly travel clothing brands that are focused on sustainability and ethical practices. According to Earth.org, an online research and analysis website, fashion is one of the world's largest polluters, generating 20 percent of global wastewater and 10 percent of global carbon emissions annually. Every year, humans dispose of more than 92 million tons of clothes-related waste. Packing responsible clothing is one of the most important South Korea travel trips to keep in mind if you want to reduce your carbon footprint.
7. Be mindful of local travel etiquette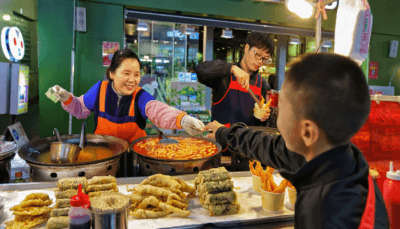 It is critical to maintain good manners when travelling. You are a tourist and not a resident, so you must make a good impression. If locals think you are a decent person, they'll be more open to you. Make sure you give them a nice image of your nation because you are visiting a country other than yours. You must respect the local culture and customs, as they differ from yours. Pick up a few words, help people along the way, and learn the local etiquette no matter the length of your stay.
8 Highly Interesting Things To Do In Seoul For A Trip To South Korea In 2022
South Korea is a country that is quickly becoming known for its sustainable travel practices, especially with its new Glocal travel experiences. This is thanks in part to the government's efforts to promote eco-friendly tourism, which has had a positive impact on the environment and the local economy. So if you're looking for a country that is environmentally responsible and has beautiful landscapes, South Korea should definitely be on your list of destinations.
For our editorial codes of conduct and copyright disclaimer, please click here.
Frequently Asked Questions About South Korea Travel Tips
What language is spoken in South Korea?
In South Korea, the official language is Korean. English is taught as a second language in schools and is spoken by many.
What currency is used in Korea?
The Korean won is the official currency. However, most establishments will also accept payment through cards.
Do I need a Visa to travel to Korea?
Indians who wish to travel to South Korea require a tourist visa, which they can apply for at the Korean Consulate or VFS Global, based on their location in India. Jeju Island, while a part of South Korea, is visa-free. The only condition is that travellers need to fly directly to Jeju Island, without travelling to mainland Korea.
Is WiFi readily available?
Accessing the internet is easy in South Korea because of its developed internet infrastructure. It is easy to find Wi-Fi hotspots and cyber cafes in the cities, but if you're travelling in remote areas, you may need to make alternate arrangements.
Comments
comments