Nestled in the southern half of the Korean peninsula, the nation of South Korea is an underrated gem that is gaining more global traction than ever in the current tourism landscape. The country is home to some of the world's most beautiful and challenging topography. There are plenty of incredible spots to visit in South Korea.
From remote wilderness areas to crowded urban centres, travellers can experience various cultures and experiences at different times of the year.
The ultimate guide to South Korea from India
Here's an expansive guide to what you'll need to know before planning your trip to this exciting destination, starting with some of the best places to visit.
1. Gangwon-do
Gangwon-do, the most northeast province in South Korea, is home to a variety of spectacular destinations, including mountainous terrain, white-sand beaches, ski resorts, cable cars, and so on. Pyeongchang, where the 2018 Winter Olympics were held, has made it easier to access the province. The east has Seoraksan National Park, where mountainside temples and hot springs are found. Chiaksan National Park, on the other hand, has steep cliffs that require more challenging travel. The region has something for everybody, and there's a lot to see.
11 Fun and Unusual Things To Do In South Korea
2. Daegu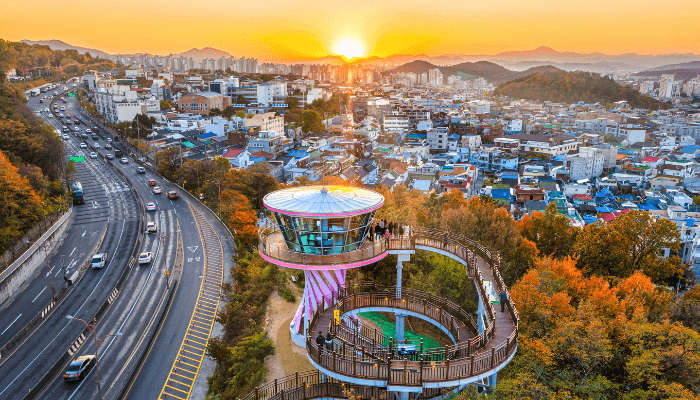 Daegu has an estimated population of 2.5 million, making it the third most populous city in South Korea. In 757, it was named Dalgubeol, and in 1957 it was renamed Daegu. It was an electronics trade centre in the 1960s and 1970s. It is known in Korea as the Apple City because of its weather, which is conducive to growing high-quality apples. Daegu is now recognised for its technological accomplishments, but it is also famous for textiles and fashion. You can start with a visit to the Daegu Aquarium, and make your way to Dongseong-ro Spark Land and Spa Valley & Nature Park which are some of the popular attractions in the city.
3. Incheon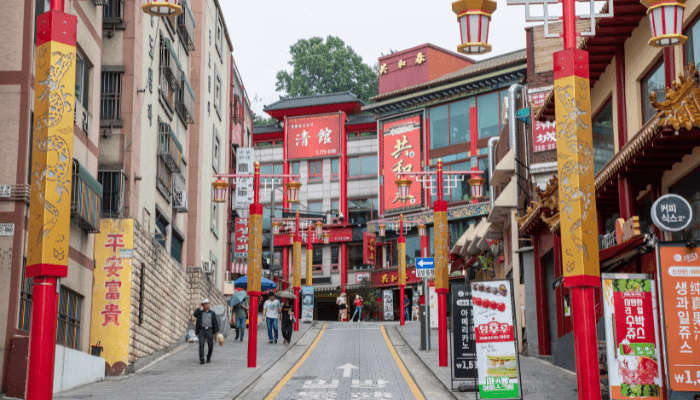 Incheon, a wonderful city in South Korea, is home to a lot of history. It's got a Chinatown where you can see the country's diverse past. There are a lot of activities to do in Incheon, including sightseeing at Grand Park, Eurwangni Beach, Wolmido Island, and the Sinpo International Market, as well as relaxing in the Spasis spa and sauna centre and dining at Buam Galbi Korean barbecue restaurant.
Top 10 Things To Do In South Korea To Experience The Essence Of The Vibrant Country
4. Busan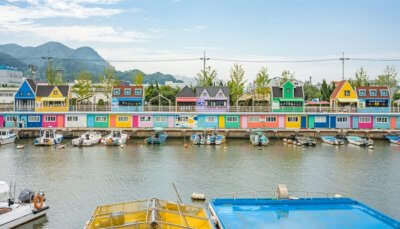 Busan is home to both traditional villages and gorgeous beaches and international events like the Busan International Film Festival, so there are plenty of unforgettable experiences here. As South Korea's port city, Busan has a unique charm that makes every tourist want to return. No matter what the weather is, you'll enjoy Busan's multitude of places to go, eat, and stay because you'll never get tired of exploring this destination. If you are planning a trip to South Korea from India, this is a must-add destination to your itinerary.
5. Gyeongsangnam-do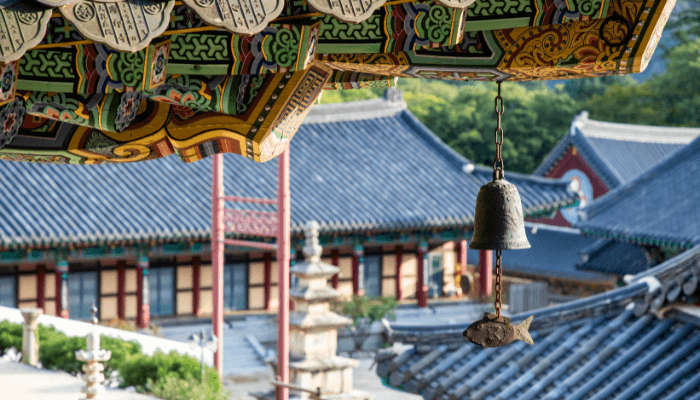 Gyeongsangnam-do, located on the southernmost part of the Korean peninsula, is favoured by the warmest winter winds. The northwest winds of winter are blocked as well as the coldest region on the Korean peninsula, high mountains lie to the northwest. The coastline in the south is a ria coastal region with deep sea water and numerous islands with huge and small ports and bays and promontories are present. The Haeinsa Temple, which houses the Tripitaka Koreana (Eighty-Thousand Tripitaka, part of UNESCO's Memory of the World Register) is located in this area, as well as the Tongdosa Temple, which has Buddha relics.
8 Hotels In South Korea That Are All About Class, Comfort, And Convenience!
Things to do in South Korea
1. Visit the Samnak Ecological Park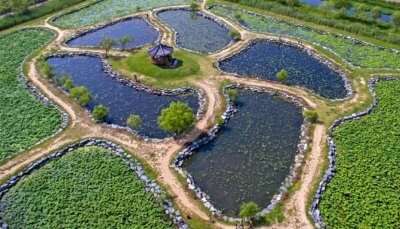 Samnak Ecological Park is a park located by a river in Samnak-dong, Sasang-gu. It offers a variety of ways to experience nature, including the Lawn Plaza, Wildflower Garden, Nature Learning Center, Four Seasons Flower Park, a natural meadow, and a wetland. The Four Seasons Flower Park features different types of flowers throughout the year, including canola flowers in the spring, sunflowers in the summer, and cosmos in the fall. The Wildflower Garden has a variety of wildflower species. In addition, the Samnak Wetland Park within the park has a lotus colony, a reed experience centre, a rice paddy experience centre, a small wildflower garden, and a common reed colony.
2. Take a tour of the Unification Observatory in Gangwon-do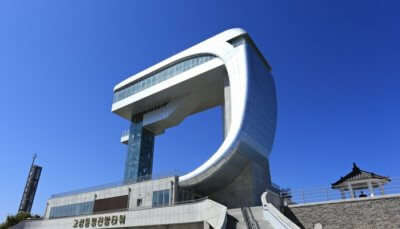 70 metres above sea level, the Unification Observatory is located on the border between North and South Korea. You can see the Goseonbong Peak of Geumgangsan and the Haegeumgang Mountains nearby. On a clear day, Ongnyeobong, Chaehabong and Ilchulbong Peaks are visible. The checkpoint, which faces North Korean counterparts right over the barbed-wire fence on the ceasefire line, vividly illustrates the tension between North and South Korea.
8 Best Places To Visit In Incheon Your South Korea Trip Is Incomplete Without
3. Immerse yourself in the Cherry Blossom season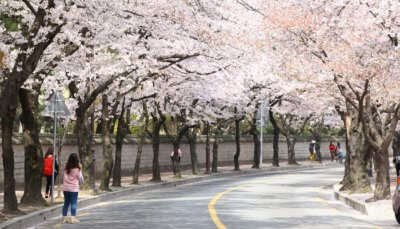 During cherry blossom season in South Korea, the country shrugs off the winter chill and re-emerges in pretty colours and scents, making it a magical time. The blossom typically comes into full bloom for one or two weeks, so make sure to mark the dates and plan to visit the country when it turns positively pink.
Where to eat in South Korea
1. Sinpo Dakgangjeong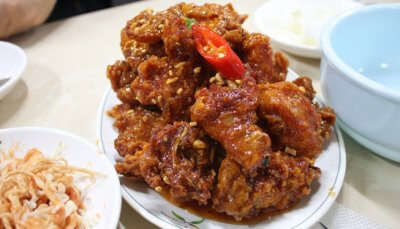 Sinpo Dakgangjeong is a dish that is well-known for being sold at the Sinpo Market in Incheon. It is a popular place for people to buy take-out, even during the week, and there are often long lines to get it. This dish consists of chicken that has been deep-fried and then braised in a sweet and spicy sauce. It is delicious both when it is hot and when it has cooled down.
Cuisines: Asian, Korean
Location: 3, Uhyeon-ro 49beon-gil, Jung-gu, Incheon
6 Places To Visit In Seoul For A Spellbinding Trip To South Korea In 2022
2. Vegenarang
Vegenarang is a vegan restaurant that serves dishes inspired by temple food with a modern twist. They offer a range of vegan dishes in Western, Korean, and Chinese styles. In addition, they have various menus and events that provide tasty and enjoyable vegetarian food for customers who love vegan foods.
Cuisines: Asian, Korean, Vegan
Location: 9-32, Gwanganhaebyeon-ro 370beon-gil, Suyeong-gu, Busan
3. Wonjo Andong Jjimdak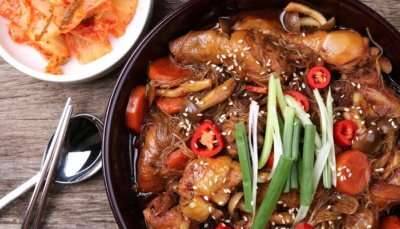 Andong Jjimdak is a dish that originated in the city of Andong. It is made by braising chicken pieces and vegetables in a sauce. The dish is cooked at a high temperature, which gives it a clean, non-greasy taste. The various ingredients used in the dish create layers of flavor, making it a great choice for everyone.
Cuisines: Asian, Korean
Location: 47, Beonyeong 1-gil, Andong-si, Gyeongsangbuk-do
8 Highly Interesting Things To Do In Seoul For A Trip To South Korea In 2022
Where to stay in South Korea
1. Gyeong Won Jae
Gyeong Won Jae Ambassador Incheon is a five-star hanok hotel offering elegant old-world hotel services at a prestigious five-star hanok hotel in Songdo, Korea's high-tech international city with modern skyscrapers. The hotel has 30 guestrooms equipped with mini-bars and free Wi-Fi connections; a Korean restaurant providing the best Korean culinary experiences; conference rooms and banquet halls with the aesthetics of grand hanoks; and a vast outdoor garden with various traditional experiences, such as hanbok dress-ups and traditional games.
Location: 200, Techno park-ro, Yeonsu-gu, Incheon
2. PARK ROCHE Resort & Wellness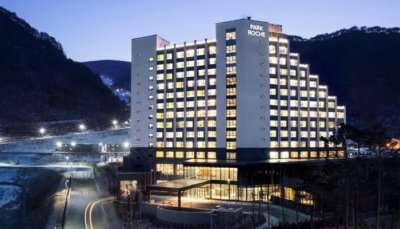 At PARK ROCHE Resort & Wellness, guests can immerse themselves in blissful seclusion and revitalization. Wood and stone are used to create this rustic retreat, which is situated in close proximity to Gariwangsan Mountain, Dutasan Mountain, and Odeacheon Stream. Yoga, meditation, and fitness classes are available.
Location: 9-12, Jungbong-gil Bukpyeong-myeon, Jeongseon-gun, Gangwon-do
10 Places Near Seoul That Are Must-Visit Attractions In South Korea
3. Old Guamseowon Confucian Academy
The Daegu Modern Cultural Street Tour course chose the Old Guamseowon Confucian Academy for the 2012 Korea Tourism Award as one of the highlights. This serene seowon (Confucian academy) features traditional cultural experiences and holds a KTO Hanokstay Certification.
Location: 492-58, Gukchaebosang-ro, Jung-gu, Daegu
Best time to visit South Korea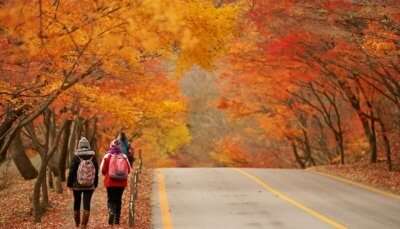 The finest months to go to South Korea are March to May and September to November, when the temperature is low (between the mid-70s and mid-80s) and the cost of travel is low. This is the time we would recommend planning your flights to South Korea from India.
6 Best Places To Visit In Suwon For An Eventful South Korea Holiday
Essential Information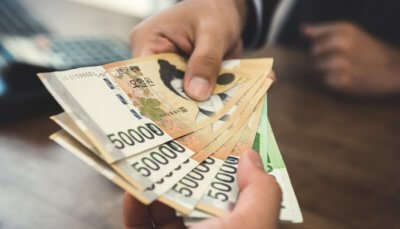 Language: Korean is the official language, and English is widely spoken and understood.
Currency: South Korean won (KRW).
Getting Around: Getting around a big city like Seoul or Busan is most accessible and most efficient if you use the subway system. Seoul, Busan, Daegu, Gwangju, and Daejeon each have their own subway systems. The taxis in South Korea are safe, clean, and reasonably priced.
Travel Tip: To reduce their carbon footprint on an individual level, travellers want to travel in groups, carpool, or take public transit. With an outstanding public transportation network in South Korea, it's worth looking into this environmentally friendly way of getting around the country.
Flight Duration: India to South Korea travel time can range from 6~7 hours for direct flights.
South Korea is an underrated gem that is gaining more global traction than ever in the current tourism landscape. With its stunning natural beauty, dynamic life and rich culture, there is so much to see and do in South Korea that you will never run out of things to do in South Korea. With so many unique experiences, explore these ESG packages to help find the perfect itinerary for you.
For our editorial codes of conduct and copyright disclaimer, please click here.
Frequently Asked Questions About South Korea Travel Guide
How many days do you need to explore South Korea?
A 7 to 10-day itinerary is often the most recommended duration for a South Korea trip especially if you are visiting for the first time.
Do they speak English in South Korea?
While English is not a very common language spoken by the locals in the majority of South Korea, you can easily find people who can help you translate in major tourist cities like Seoul or Busan.
What is a typical breakfast in Korea?
In South Korea, typical breakfast at home usually includes soup, side dishes, and rice. Most hotels will have continental breakfast items in addition to Korean dishes.
Comments
comments