The best things to do in Porto have gone through a dramatic makeover in the last five years, and now it's increasingly difficult to see everything that the city has to offer in just one weekend. The cobbled lanes, beautiful wooden trams, shimmering rivers, and port wine that define Porto's culinary charm are still present, but new areas are now also available for exploration. There are new places to dine in Porto, where chefs from throughout the world compete to create the best goods. You'll find emerging fashion designers, bakeries, artists, and museums exhibiting and selling their wares at new shops and galleries that celebrate local history.
Whether you are looking for unique things to do in Porto or simply want to enjoy the classic experience of a sightseeing tour, read on to learn more about the best activities to engage in the city.
The 7 Popular Things To Do In Porto
The second largest city and commercial centre are one of the best places to learn more about this charming country. Here are some of the best things to do in Porto that you can't miss:
1. Shop for souvenirs at Ó! Galeria
In recent years, the gallery has been a venue that shows art by emerging artists from Porto; it's been a hotbed of illustration, particularly for young artists and creators, such as Mariana Miserável and Clara Não. They have become the voices of their generations' desires and frustrations, frequently with a hint of comedy.
Visit These Picturesque Places In Portugal In December To Have A Fun 2022 Winter Vacay
2. Visit Casa do Infante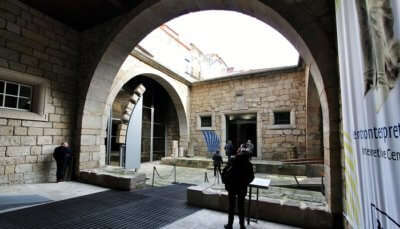 The Casa do Infante was constructed in 1325, and it is believed that Henry the Navigator was born there. The structure, which is one of the city's oldest structures, was also its largest, thanks to the two towers erected in the 14th century, which have long since disappeared. The national monument has served a variety of functions over time, including as a venue for official royal visits, the old Customs House and the Mint, which provided services there for centuries.
3. Walk across the Cais da Ribeira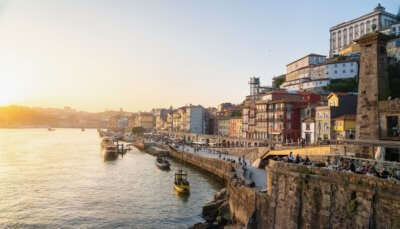 The Cais da Ribeira, a riverside promenade near the Dom Luis I Bridge, is one of Lisbon's most popular areas. It's a great spot to see the colourful, neatly stacked buildings along the river during the day. Many of the restaurants have terraces where you can dine and watch the water and bridge at night, as well as traditional dishes. Although many people enjoy this area, some think it's too crowded with tourists, and the restaurants are consequently overpriced. However, the impressive vistas make a stop here imperative.
10 Portugal Resorts So Lavish That You Cannot Help But Feel Spoilt For Choice!
4. Tour the Serralves Museum and Villa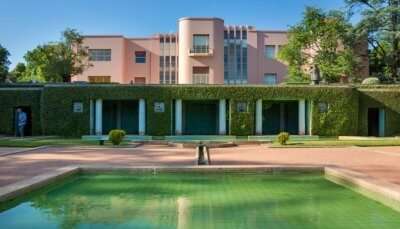 The Serralves Foundation is a cultural institution dedicated to promoting Portuguese and international contemporary art. The Museum of Contemporary Art, the Serralves estate, the Manoel de Oliveira House, the Casa do Cinema, and an auditorium are all located here. The Serralves Contemporary Museum is a modern structure that blends perfectly with its surroundings, and it was established in 1999 to hold temporary exhibitions of the work of Portuguese and international contemporary artists.
5. People watch at the Praça da Liberdade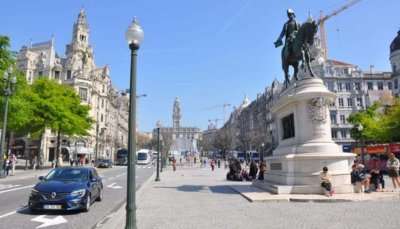 Image Courtesy: Guia Melhores Destinos
At the convergence of four busy streets in Belo Horizonte sits Praça da Liberdade. It's a nice spot to unwind. People of all ages gather there every evening for an assortment of activities. This may be the city's most important location since it has significant symbolic and cultural importance along with some of the best street food in the city. This is also a great place for people to watch as you see the sun go down during evenings.
9 Ideal Hostels In Portugal For Your Next Sojourn In The Amazing Country!
6. Bike through Parque de Cidade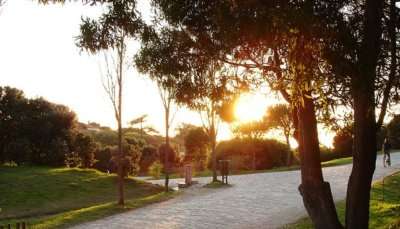 Image Credit: RuiMMSousa for Wikipedia
The Parque da Cidade do Porto is the biggest urban park in the country, covering 83 hectares that border the Atlantic Ocean and include a rare worldwide feature. The park was created by landscape architect Sidonio Pardal and opened in 1993 (phase one) and 2002. Stone is used extensively in this park, where retaining walls and floors imitate a rural atmosphere and a country feel. In 2000, the Order of Engineers named this one of the 100 greatest constructions of the 20th century in Portugal and worldwide.
7. Hop on a Port Wine tour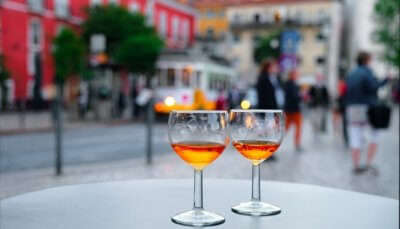 Wine tastings and tours in Porto are one of the most popular things to do in this city. Whether you want to pair one or several glasses with your meal or stay at one of the Douro Valley estates, it is one of the fun things to do in Porto. Since the Marquis de Pombal ordered over three hundred years ago that this winemaking region should be distinguished, the wines of the Douro still maintain an international reputation. Join a Douro valley wine tour to learn the secrets and people behind this brimming industry.
10 Best Portugal Beaches To Soothe Yourself Like Never Before!
With an unending list of things to do in Porto, we recommend starting with the best and most recommended activities that are suggested by the locals. If you want further information about the best way to plan your itinerary, explore our exclusive range of Portugal tour packages.
Cover Image Credit: Kelvyn Ornettte Sol Marte for Unsplash
For our editorial codes of conduct and copyright disclaimer, please click here.
Frequently Asked Questions About Best Things to Do in Porto
How many days in Porto is enough?
While the number of days will depend on the type of activities you want to indulge in, for sightseeing and getting to know the city, a 2-3 day trip is enough.
What is Porto famous for?
The city of Porto is the commercial heartbeat of the country and is also famous for its classic port wine that is exported all around the world. In 1996, the old historic centre of Porto received the UNESCO World Heritage site designation.
Is Porto a walkable city?
While there is a great public transport system in place, Porto is one of the best walkable cities in the country with some elevation around the hills.
People Also Read:
Things To Do In Lisbon Things To Do In Spain Things To Do In Paris
Comments
comments