The City of light, Paris has a reputation of being one of the most romantic destinations in the world. However, there are numerous things to do in Paris with kids that makes it a perfect family haven. With intriguing museums, monuments, palaces, churches, and amusement parks, Paris offers a vast array of experiences for a refreshing holiday. From exploring the Louvre Museum while revisiting the history to spending a jovial family time in front of the Eiffel tower to getting lost in the cartoon world at Disneyland, the experiences to enjoy in Paris with children are numerous. Here are some of the best activities you can include in your itinerary.
5 Exciting Things To Do In Paris With Kids
Paris never fails to impress its visitors with its rejuvenating experiences. If you are traveling to Paris with kids, make sure to enjoy these activities and create cheerful memories.
1. Spend a day at Disneyland Paris
Image Courtesy: Disneyland Paris
Opened in 1992 with a resort, Disneyland Paris is a perfect abode for vacationers of all age groups. This cheerful spot features a plethora of exciting rides, food parks, dramatic shows, and two parks including Walt Disney Studio Park, Disneyland Park. Enjoy meet & greet with characters like Minnie Mouse, Chip and Dale, Baloo, Olf, Jafar, and other Disney characters. Besides this, you can watch out for Daily shows, parades, and special events. With rides like Avengers Assemble: Flight Force, Star Wars Hyperspace Mountain, Indiana Jones and the Temple of Peril, and Crush's Coaster, Disneyland Paris never leaves a stone unturned to impress its visitors.
Paris In Winter: All That You Can Do In This Winter Wonderland In 2022!
2. Enjoy Cruising on Seine River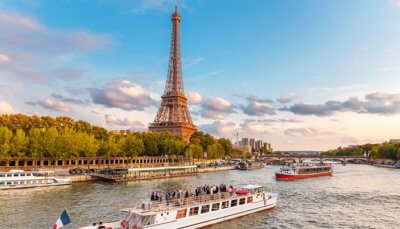 Cruising along the Seine River while witnessing several tourist spots is indeed one of the best things to do in Paris with kids. The Bateaux Mouches or the open excursion boats offer a mystical view of the city from along the river Seine. Local companies like Vedettes de Paris, Bateaux Parisiens, Bateaux-Mouches, etc. offer a wide range of tailor-made packages especially for families with children. From recreational events to gourmet dining, the cruises have got all to leave the cruisers enthralled. While taking advantage of hop-on-hop-off services, you can get down multiple times at numerous attractions including Louvre, Saint-Germain-des-Prés, Eiffel Tower, and more.
3. Have a Picnic near the Eiffel tower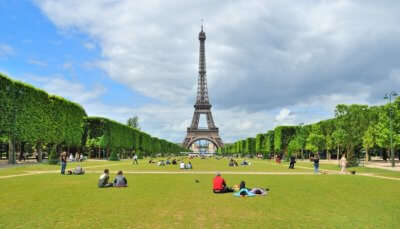 Kids undeniably are fond of picnics and having one in front of the major tourist attraction like Eiffel Tower is hard to miss. To enjoy a hassle-free picnic, all you need is food, mat, plastic cutlery, paper napkins, and water bottles. While you relax with a fine wine, kids can run and play on the playground. If you wish to marvel at the best view of the Eiffel Tower, consider Champ de Mars as your final spot. So, if you are searching for things to do in Paris with kids in May, a picnic near the Eiffel Tower could be your best bet.
10 Incredibly Romantic Places In Paris For Couples On A Honeymoon
4. Meet the Wilds at The Paris Zoological Park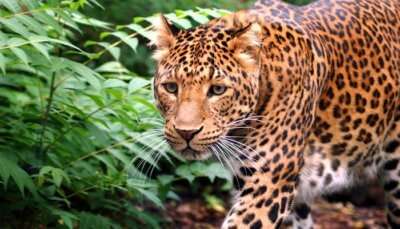 Formerly known as the Bois de Vincennes Zoological Park, the Paris Zoological Park welcomes you to a whole world of mammals, reptiles, birds, amphibians, fish and invertebrates. Conceptualized as an entertainment hub, the zoo now works on the conservation of animal species. It is home to intriguing species like green vine snake, ring-tailed coati, flamingos, bearded saki, meerkat, addax, crowned sifaka, fossa, mata mata turtle, toucan, giant anteater. While visiting here, you kids can also enjoy feeding sessions with animals like rhinos, manatees, giraffes, penguins, and lions as well.
5. Go for Chocolate Tasting Tour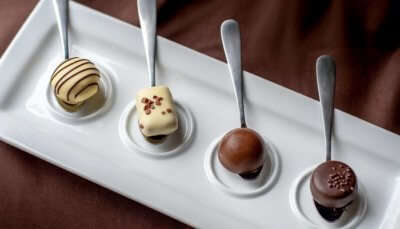 The unique experience of a chocolate tour is a surefire way to treat your children. The excursion allows you to visit some of the most popular chocolate shops in Paris where you can sample an array of sweet delights. Your tour guide or a chocolate connoisseur will help you learn the history and art making of chocolates. The chocolate tasting tour may cost between €80 and €110 per person depending on group size and the number of chocolate shops visited.
Trip To Paris – My Solo Experience In The City Of Love
Exciting enough? Well, there are many other things to do in Paris with kids that adults too can equally enjoy. Visiting Cite des Enfants Children's Museum, witnessing Mona Lia's portrait,and spending a cozy afternoon at the Parc Asterix Amusement Park are some of the most popular experiences to enjoy in Paris. So, while planning a trip to Paris, don't forget to include these experiences in your itinerary. Have a fun family vacation!
For our editorial codes of conduct and copyright disclaimer, please click here.
Frequently Asked Questions About Best Things to Do in Paris with Kids
Which are the best things to do in Paris with kids?
Here are some refreshing experiences to enjoy in Paris with kids:
1. Take a stroll in the Palais Royal Gardens
2. Enjoy a local food tour
3. Go for Chocolate Tasting Tour
4. Spend a day at Disneyland Paris
5. Enjoy Cruising on Seine River
Which are the best family-friendly hotels in Paris?
If you are wondering where to stay in paris with kids, you can consider these properties:
1. Hotel Napoleon Paris
2. Novotel Paris Les Halles
3. Les Jardins Du Marais
4. Auteuil Tower Eiffel
5. Le Littre
Which are the best places to visit in Paris?
Some of the most popular attractions in Paris are:
1. Eiffel Tower
2. The Louvre
3. Notre-Dame Cathedral
4. Arc de Triomphe
5. Moulin Rouge
6. Musée d'Orsay
7. Tuileries Garden
How many days are enough to explore Paris?
A trip of 4-5 days would be sufficient to explore the best of Paris and indulge in most popular experiences. However, you can always extend the duration if you want to explore a place deeply.
What can you do in Paris for free at night?
There are numerous things to do in Paris for free at night including:
1. Going for a free walking tour
2. Taking a glimpse of the city's beautiful parks
3. See the beauty of Notre Dame Cathedral
4. Watch the Eiffel Tower sparkle.
People Also Read:
Things To Do In Victoria With Kids Things To Do In Crawford With Kids Things To Do In Bali With Kids
Comments
comments