The Maldives has emerged as one of the most preferred tourist destinations in the world and purveyed awe-inspiring ways of holidays. From enthralling water sports to unmatchable seclusions, this tropical paradise serves as an escape for nature lovers. When it's your perfect beach vacation, you certainly want to be dressed in the best manner and avoid missing out on any essentials! If you are looking for what to wear in the Maldives and planning an ultimate checklist for your upcoming vacation, continue reading.
Understanding Weather
Before setting up your suitcases and backpacks, it is important to understand the weather in the Maldives. The weather remains warm throughout the year and January is the coldest month with the temperature dipping down to 81°F. The hottest month is March with an average temperature of 84°F.
As the equator runs straight through the islands of the Maldives, the region experiences summer all year long. September to December are the rainy months. The least possibility of rain is between January and April.
A Detailed Post-Covid 19 Travel Guide To Maldives: Your One-Stop Solution On How To Break The Monotony
What to Wear in the Maldives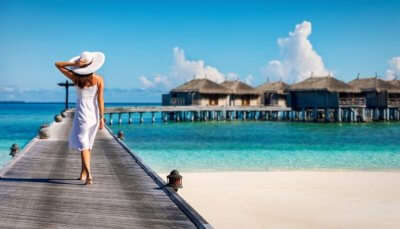 When you are setting up your bag for the Maldives, one thing that you must keep in mind is to carry light. Make sure that your attire is decent and avoid planning to visit a beach topless. The temperature almost remains constant throughout the day, so you can prefer natural and breathable fabrics, especially silk, linen or cotton. You may feel uncomfortable with synthetic fabrics.
If you are planning to spend leisure time by the beach and relaxing getaways then pack at least two pairs of yoga pants.
Clothing Suggestions for Women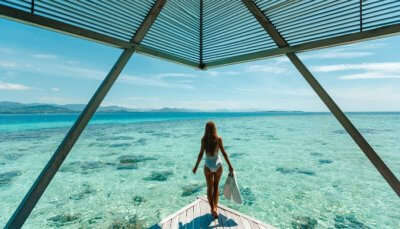 You can prefer wearing tropical dresses and pair them with a piece of elegant jewellery or accessories.
Do carry a sarong to add a blend of 'glam' whenever required. You would also need it while you are in your bathing suit to cover your shoulders in the sun or going to the changing rooms etc.
To add a perfect pinch to your Maldives holiday, carry 1 or 2 bathing suits, depending upon the duration of your trip.
Maldives In December 2022: A Guide To Explore This Tropical Paradise, The Way You Want To!
Clothing tips for men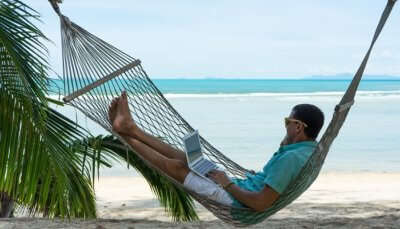 You can prefer hopping on some pair of cool t-shirts and shorts. You can also rely on cotton pants, cargo, track pants, etc.
For men, it's easy to get by with two pairs of swim trunks for the whole trip!
Shoes to pack for the Maldives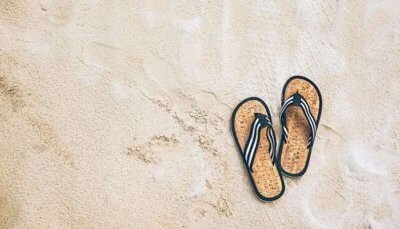 Knowing the preferred footwear is an important element while understanding what to wear in the Maldives. There are numerous islands in the Maldives that are entirely 'shoe-free zones. So, you need to specifically check your itinerary before packing your footwear. However, if the sand is coral, you will require flip-flops.
If you have plans to go paddling, swimming or snorkelling, do pack your dive shoes or something similar, as the coral might hurt your feet.
Sandals are another possibility for those planning to stroll by the beaches with their special ones. Do opt for water-resistant sandals and pair them with your casual look.
Our Honeymoon At Hurawalhi Maldives Was All About Underwater Dining & Romantic Sunsets
Maldives Travel Essentials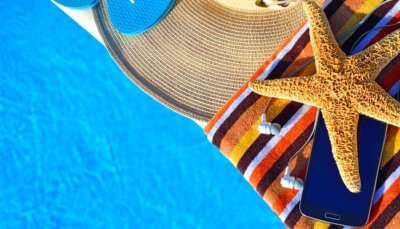 The following are the travel essentials that you must know before training in the Maldives:
You should not drink or even brush your teeth with tap water. Always prefer buying filtered water bottles.
Apart from your main bag, do carry a backpack or beach bag that is big enough to carry your daytime essentials.
Pack your travel adapter plug for the electrical gadgets that you are carrying.
You can buy wood carvings that are locally made as a memory of your trip to the Maldives.
The temperature remains relatively high during the day, so it is essential to carry a very high factor of sunscreen.
A sun hat, insect/mosquito repellent, sunglasses, etc. are other essential items that must not be missed while travelling to the Maldives.
Now, that you know what to wear in the Maldives, it's time for you to pack your bags for an enthralling vacation! You can also plan your holiday to the Maldives with TravelTriangle and experience the best escapes of this tropical paradise residing in the Indian Ocean.
For our editorial codes of conduct and copyright disclaimer, please click here.
Frequently Asked Questions about What to Wear in the Maldives
What is the best time to visit the Maldives?
The best time to visit the Maldives is between November and April. The climate is warm with the average temperature ranging between 29°C to 31°C throughout the year and average lows rarely falling below 24°C. January to April are the driest months, with little rain and low humidity, making this peak season at the resorts.
Is it safe to visit the Maldives during Covid?
Make sure that you have completed both doses of vaccinations and get yourself tested at least 48 hours before your departure. You need to follow all the travel guidelines mentioned by the authorities.
What shall I wear in the Maldives?
Carry light clothes, and you can wear T-shirts and short-sleeved cotton shirts, and occasionally vest tops, which on some islands are seen as inappropriate for the evening. Ladies can prefer wearing everything from smart shorts and T-shirts to long floaty dresses, skirts or trousers.
What are the best places to visit in the Maldives?
Malé Atoll, Sun Island, Banana Reef, Alimatha Island, Artificial Beach, HP Reef, Fihalhohi Island, Utheemu Ganduvaru, Biyadhoo Island, Veligandu Island Beach, Baros Island, Emboodhu Finolhu Island, etc. are the best tourist attractions in the Maldives.
People Also Read:
Malaysia Travel Tips Italy Travel Tips Europe Travel Tips
Comments
comments